Design et typographie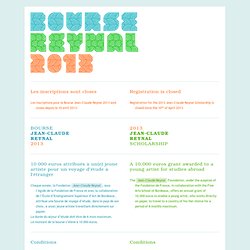 Calendrier Inscription en ligne au plus tard le 10 avril 2013 (heure de Paris, UTC+01:00). Les résultats de la présélection seront annoncés par e‑mail début juin 2013. Les artistes sélectionnés devront envoyer trois œuvres originales sur papier (dessins ou techniques d'impression) dont les dimensions ne peuvent dépasser 40 × 60 cm. Les œuvres devront être déposées ou postées au plus tard le 20 juin 2013 (cachet de la Poste faisant foi) auprès de :
Bourse Jean-Claude Reynal | Jean-Claude Reynal Scholarship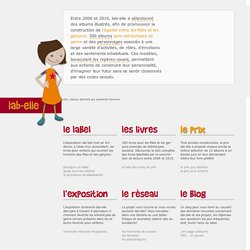 Entre 2006 et 2010, lab-elle a sélectionné des albums illustrés, afin de promouvoir la construction de l'égalité entre les filles et les garçons: 300 albums sans stéréotypes de genre et des personnages associés à une large variété d'activités, de rôles, d'émotions et des sentiments inhabituels. Ces modèles, bousculant les repères usuels, permettent aux enfants de construire leur personnalité, d'imaginer leur futur sans se sentir cloisonnés par des codes sexués. lab-elle: albums attentifs aux potentiels féminins en 1 clic le label
Poursuite Edition
Ausgezeichnete Grafikdesignbücher im Verlag Hermann Schmidt Mainz: Corporate Design, Formulare …
The End of Print - diese These begleitet uns, seit BSF 1986 in die elterliche Universitätsdruckerei eintrat und dabei zwei Träume hatte: Erstens wollte er diese Druckerei zu einer der besten im Bundesgebiet machen und zweitens wollte er leidenschaftlich gern schöne Bücher machen. Damals prophezeite David Carson das Ende des Gedruckten. Und doch fingen wir an, zunächst als Leistungsbeweis der Druckerei die Latte für das gedruckte Buch hoch und höher zu legen.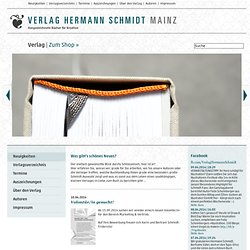 [Typographic logo for Kamagaya (Chiba) spells town name in katakana] Japanese town logos -- official symbols designed to communicate the identity of each municipality -- come in a vast array of shapes and colors. Many of these municipal symbols incorporate typographical elements (particularly kanji, hiragana, katakana, and Roman letters) into their designs. In most cases, the stylized characters are straightforward and easy to spot (even if you don't read Japanese), but sometimes you have to bend your eyes to see them. The more complex logos encode the name of the town into a puzzle-like symbol that begs to be deciphered.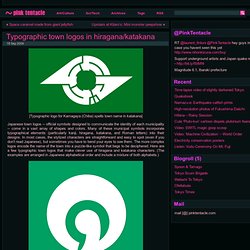 Typographic town logos in hiragana/katakana ::: Pink Tentacle
Hopla : Ultra-book
Children's
Little Big Books by R. Klanten and H. Hellige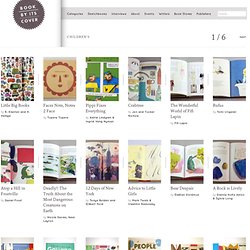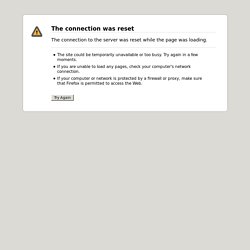 Type Supply is thrilled to introduce Marigny, a casual typeface drawn with serious typography in mind. The family combines the warmth of handwriting, the confidence of lettering and the functionality of typography into one package. It is distinctively legible at small sizes and lovingly distinctive at large sizes. Marigny is an excellent choice for any text that you want to feel warm, welcoming and alive.
Shapeshifters
Lectures in 2013 | In 2013 the Shapeshifters lec­ture series con­tinues to explore recent devel­op­ments in the field of infor­ma­tion design: How can one visu­ally (re)present data, sto­ries, ideas or knowl­edge – whether these are per­sonal, social or uni­versal – as under­stand­able infor­ma­tion? How do designers apply their pro­fes­sional expe­ri­ence or per­sonal research? And how can tech­nology lift up the way we com­mu­ni­cate more com­plex infor­ma­tion? Joe Malia cre­ates inter­faces for soft­ware and prod­ucts.