To Do
Events - Kingston Arts Council. Centauri Summer Arts Camp. Residential Summer Camp for the Arts for kids and teens. 101 Ways To Live Your Life To The Fullest. By Celes on Aug 21, 2010 | ShareThis Email This Post "Your time is limited, don't waste it living someone else's life.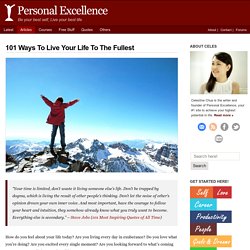 What's on Your Bucket List? 101 Things To Do Before You Die. By Celes on Aug 10, 2009 | ShareThis Email This Post "Every man dies – Not every man really lives." ~ William Ross"The only people who fear death are those with regrets." ~ Author Unknown A few days ago, I was surfing online when I came across someone's bucket list.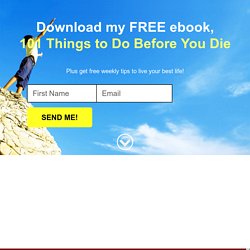 40 Photo-Illustrated Questions to Refocus Your Mind - StumbleUpon. Post written by: Marc Chernoff Email Asking the right questions is the answer… It's not the answers you get from others that will help you, but the questions you ask of yourself.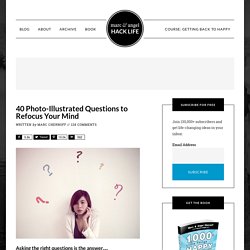 Here are 40 thought-provoking questions to help you refresh and refocus your thinking: Please share your thoughts with us in the comments section below. Riding Lessons. Riding Lessons Riding lessons teach the rider to have better balance and control.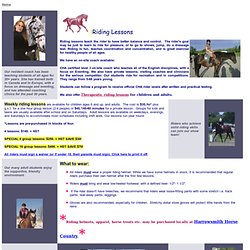 The rider's goal may be just to learn to ride for pleasure, or to go to shows, jump, do a dressage test. Osheaga 2011. Becoming Involved: Starting a New High School Club. Starting Your Own High School Club If you have considered the clubs and organizations your high school has to offer and found nothing that truly excites you, you might want to consider forming your own group.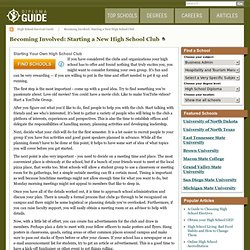 It's fun and can be very rewarding -- if you are willing to put in the time and effort needed to get it up and running. The first step is the most important - come up with a good idea.
The Mansion - Bar • Restaurant • Live Music • Event Bookings. What is Mensa? | Mensa International. Shakespeare and Company. Next Event 7:00pm, Thursday 17thApril 2014 This April we're excited to be launching a new reading and discussion series called The Art of Criticism, hosted by the critic and writer Lauren Elkin.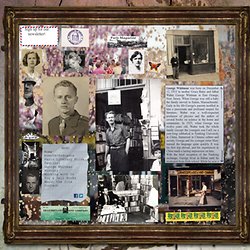 These events will feature working literary critics sharing their philosophies, methods, and complaints, and to further the conversation about what criticism is and what it is for. For our first event we welcome Lila Azam Zanganeh, whose fearless, triumphant first book, The Enchanter: Nabokov and Happiness, shreds the straitjacket of conventional literary criticism, tackling the subject of happiness in the celebrated author's work from an array of different angles – literary commentary, biography, memoir, glossary, even an invented interview between herself and Nabokov.
Printable Word List for Poetry Magnet Craft. How To: Organize a Poetry Slam for Your Cause. Who says you can't use art to promote change?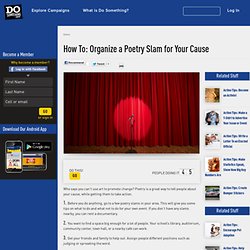 Poetry is a great way to tell people about your cause, while getting them to take action. Before you do anything, go to a few poetry slams in your area. The Seminar Contest | Figment Blog. There's only one thing we love more than writing, and that's Alan Rickman.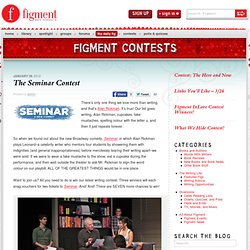 It's true! Our list goes: writing, Alan Rickman, cupcakes, fake mustaches, spelling colour with the letter u, and then it just repeats forever. So when we found out about the new Broadway comedy, Seminar, in which Alan Rickman plays Leonard–a celebrity writer who mentors four students by showering them with indignities (and general inappropriateness) before mercilessly tearing their writing apart–we were sold. Yes, I'm a Waitress: Why I Have a Great Summer Gig. While my friends were off planning fancy trips to countries I had never heard of, I was scouring the classifieds for a summer job.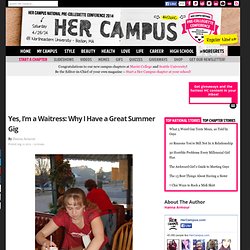 By the time April rolled around, I had given up on finding an internship. While being a high school student has its perks, such as free rent and food, obtaining an internship is not one of them. "School credit" this and "age 18 or older" that made me feel pretty discouraged leading into the first few days of summer. I had no plans or money, and all of my friends had left me for bigger and more exciting things. Don't cry for me yet; I picked myself up, got into my ancient sedan and drove to the local shopping district. 10 Extracurriculars That Look Awesome On Any Resume. Though picking a major can be tough, sometimes deciding which clubs and activities to sign up for can be just as frustrating.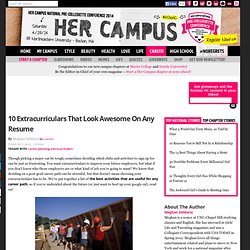 You want extracurriculars to impress your future employers, but what if you don't know who those employers are or what kind of job you're going to want? We know that deciding on a post-grad career path can be stressful, but that doesn't mean choosing your extracurriculars has to be. Her Campus Contest Rules | Figment Blog. 1. Eligibility The Her Campus Contest (the "Promotion") is open only to legal residents of the fifty (50) United States (including District of Columbia) and Canada (excluding Quebec) who are at least thirteen (13) years old as at the time of entry. Void in Quebec and where prohibited by law. The Vimy Foundation - Home. Free Printable 2012 Calendars.
---