Writing
Make a Start on Editing your Novel with SmartEdit - Scan Your Work For Overused Phrases, Words, and Clichés, and Monitor Words and Phrases
megustaescribir || Red social literaria de Random House Mondadori
Virtualbookworm Print on Demand and Self Publishing
Academy of Achievement: Achieve*NET Curriculum -> Creative Writing: Learning from the Masters
The Creative Writing lesson focuses on the lives and craft of six of America's most preeminent writers of fiction. Through intimate and revealing discussions, these authors attempt to unravel the mystery around the art of creative writing. The writers brought together in this lesson are: Ernest Gaines, Carol Shields, Joyce Carol Oates, Amy Tan, Norman Mailer, and John Irving.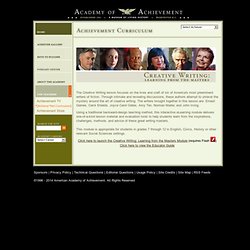 When I started writing The Spirit War (Eli novel #4), I had a bit of a problem.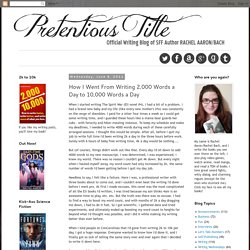 Plotto1 - Gordian Plot
Jim Carrey in Disney's A Christmas Carol: 'Apart from Dickens, far too cinematic adaptations of novels disappoint.' From time to time, this column is asked for advice, sometimes obsessively, about decoding the many mysteries of "the world of books".
m.guardian.co.uk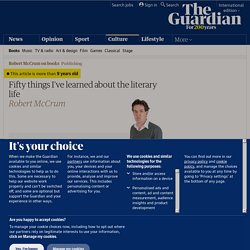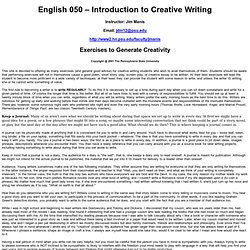 Instructor: Jim Manis Email: jdm12@psu.edu http://www2.hn.psu.edu/faculty/jmanis
Steven Barnes' Free Writing Class! What follows is, in slightly modified form, the complete text of the 9-week writing class I've taught for years at UCLA.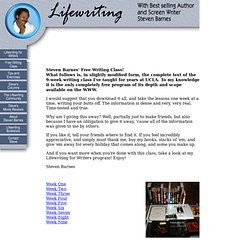 Effective writing skills are to a writer what petrol is to a car.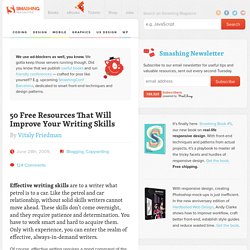 Recursos para escritores
European Association of Creative Writing Programmes
Escuela De Escritores
Escritura Creativa · Clara Obligado
Taller de Escritura, Cursos Literatura, Guión y periodismo literario : HOTEL KAFKA
Talleres Islados
Escuela de Escritores
Si te gusta escribir... | El proyecto
Untitled Document
Escuela Contemporánea de Humanidades | ECH
TALLERES de ESCRITURA creativa Fuentetaja taller de escritura
Talleres Literarios ~ Clases de Teatro ~ Pintura Creativa ~ Fotografía ~ Yoga ~ Qi Gong
Sinjania Talleres de Escritura
Centro de Cultura Casa Lamm - Sistema de Educación en Línea
Programa de Escritura Creativa
www.sogem.org.mx
Taller literario Escuela de Escritores - Comunicación escrita y escritura creativa
Writing Guidelines for Engineering and Science Students