Translate
Literature & Translation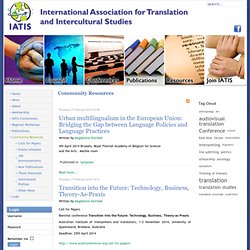 Community Resources
This international conference is the first of its kind in its particular focus to examine the connection between translation and journal publication. The conference will be held at Jinan University, Guangzhou, China on 28-29 June 2014. It invites both empirical and theoretical expositions. Innovative, new paradigms which situate translation and journal publication/publishing in the production of literary forms, intellectual history, modernity, language hegemony, cultural and national identity etc. are all welcome.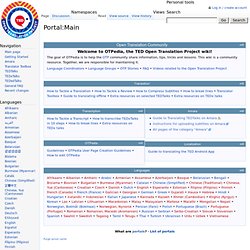 Portal:Main From OTPedia Jump to: navigation, search
Portal:Main - Lexicon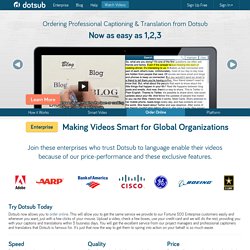 Always On Dotsub's video translation SaS platform runs 24x7. Dotsub makes it simple to ingest, caption, translate, enhance, review, approve, and distribute video in multiple languages across most screens via seamless integration with standard content management systems and players. Customize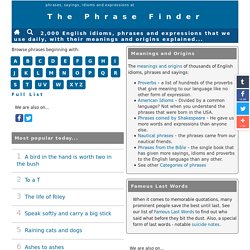 The Phrase Thesaurus is a writers' resource that stimulates ideas for headlines, copy, song lyrics, fiction writing etc. Journalists, advertising copywriters, songwriters, or anyone interested in creative writing in English, can benefit from this ideas generator. find out more and try the free sample...
Dictionary links
Specialised dictionaries are found under the appropriate heading in the "Tools" list. http://www.jrdias.com/JRD-Links.html João Roque Dias Translation Links for Translators, Interpreters and Restless Minds - 5500 glossary and other links. http://www.oxfordreference.com 100 dictionaries and reference books, plus an Encyclopedia, in a single cross-searchable database. Costs 89$/year for a private person, but saves a lot of time.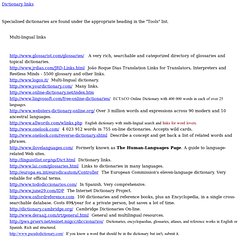 Free English idioms, idiomatic expressions, proverbs and sayings with their meaning. Lists updated every day.