Lake
Carl
Cabin Porn. Featured Steel Metal Building Inventory. The Coolest Small Towns in America. Kayaking near Ely, Minn.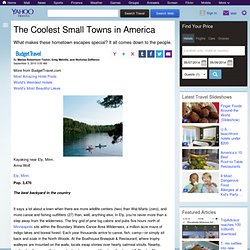 Anna Wolf Ely, Minn. Pop. 3,470. LakeHomes.com Property Listings. 10 Affordable Places to Retire on the Water. Check out these low-cost lake, river, and bayside communities Few retirees would complain about spending each evening watching the sunset sparkle off the water, if it weren't for the B-word.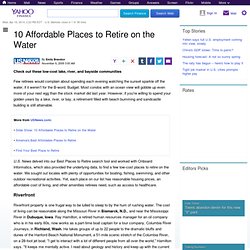 Budget. Most condos with an ocean view will gobble up even more of your nest egg than the stock market did last year. However, if you're willing to spend your golden years by a lake, river, or bay, a retirement filled with beach bumming and sandcastle building is still attainable.
---