Hobbies/Free Time
Drugs. Running. Kindle. Cities. Entertainment. Playmobil. Allrecipes.com - recipes, menus, meal ideas, food, and cooking tips. Aegean Chicken Salad Recipe. Moroccan Jam-Filled Sandwich Cookies. This is my sister-in-law's recipe for Moroccan Biscuits à la Confiture, a jam-filled sugar cookie.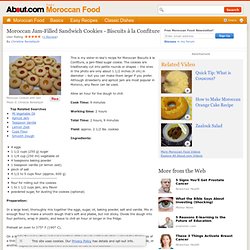 The cookies are traditionally cut into petite rounds or shapes – the ones in the photo are only about 1 1/2 inches (4 cm) in diameter – but you can make them larger if you prefer. Although strawberry and apricot jam are most popular in Morocco, any flavor can be used. Mexican Alcoholic Drinks. Within Mexican mercados themselves local officials nearly everywhere do a good job keeping the premises safe and businesslike.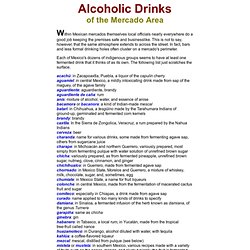 This is not to say, however, that the same atmosphere extends to across the street. In fact, bars and less formal drinking holes often cluster on a mercado's perimeter. Each of Mexico's dozens of indigenous groups seems to have at least one fermented drink that it thinks of as its own. Top 20 Breakdance Moves.
Music. Hiking/Backpacking/Camping.
---