My Research
PsycInfo
Beneficience vs. obligation: Challenges of the Americans with Disabilities Act
Category accessibility effects in a simulated exemplar-based memory
Crowded Minds: The Implicit Bystander Effect
Neuroscience of free will refers to recent neuroscientific investigation of questions concerning free will .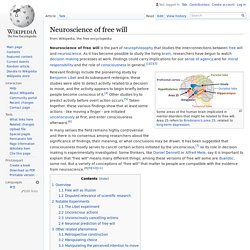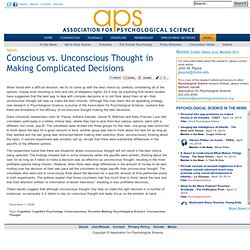 Conscious vs. Unconscious Thought in Making Complicated Decisions
When faced with a difficult decision, we try to come up with the best choice by carefully considering all of the options, maybe even resorting to lists and lots of sleepless nights.
Why you could be making the wrong decision and be led astray if you follow your gut instinct
As the peak season for making New Year's resolutions draws near, most people, behavioral experts say, approach the process exactly wrong: They rely on willpower. Willpower springs from a part of the brain, in the prefrontal cortex, that is easily overloaded and exhausted.
Steps to New Year's Resolution Success