Biology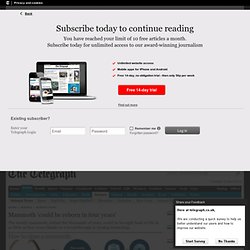 Mammoth 'could be reborn in four years'
But a technique pioneered in 2008 by Dr. Teruhiko Wakayama, of the Riken Centre for Developmental Biology, was successful in cloning a mouse from the cells of another mouse that had been frozen for 16 years. Now that hurdle has been overcome, Akira Iritani, a professor at Kyoto University, is reactivating his campaign to resurrect the species that died out 5,000 years ago. "Now the technical problems have been overcome, all we need is a good sample of soft tissue from a frozen mammoth," he told The Daily Telegraph.
Russians Will Be First To Explore Untouched Antarctic Lake Vostok, In Hunt For Weird Life Forms
The lake has been isolated and buried for 14 million years Lake Vostok, Antarctica The area around Lake Vostok is circled in red. NASA An oxygen-rich lake, unreachable for the past 14 million years and buried beneath a thick sheet of ice, is about to be penetrated by a drill bit from a faraway place . It's possible that special life forms have adapted to live in this extreme environment, and scientists hope to learn more once they can analyze water samples.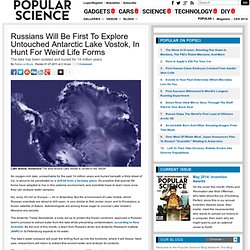 ScienceShot: Solid Gold, Thanks to Bacteria
Treasure hunters may have an unexpected ally in bacteria. The secret lies in a thin layer of microbes, known as a biofilm, that researchers found enveloping gold grains in a Queensland mine. The biofilm dissolves the gold on contact, creating toxic gold ions that can break down the bacteria's cell walls.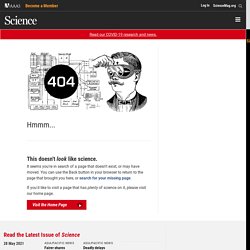 An Ant Diversity Sampler
It's not your average science fair when the 16-year-old winner manages to solve a global waste crisis. But such was the case at last May's Canada-Wide Science Fair in Ottawa, Ontario, where Daniel Burd, a high school student at Waterloo Collegiate Institute, presented his research on microorganisms that can rapidly biodegrade plastic. Daniel had a thought it seems even the most esteemed PhDs hadn't considered. Plastic, one of the most indestructible of manufactured materials, does in fact eventually decompose.