Communication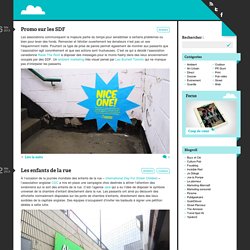 Dans de nombreuses fermes d'élevage d'animaux à fourrures en Chine, les animaux sont dépecés vivants. Il s'agit bien évidemment d'un acte atroce engendrant une douleur insupportable pour les animaux. Pour faire prendre conscience de cette douleur aux acheteurs de fourrure chinois, l'association Peta et son agence Ogilvy ont imaginé un dispositif permettant d'appréhender concrètement cette douleur. Ils ont créé des silhouettes de plusieurs animaux et ont remplacé leur fourrure par une multitude de clous. Au touché, les passants pouvaient imaginer la douleur ressentie par les animaux lors du dépeçage. Attention, la vidéo comporte des images assez choquantes.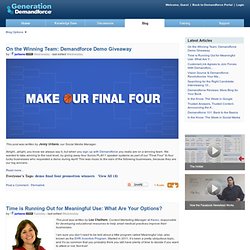 This post was written by Liz Frisch, our Trade Show Coordinator. Here at Demandforce, we exhibit at over 300 trade shows and industry events each year. Last month we packed our warmest clothes and flew back east to the Greater New York Dental Meeting. Trade shows tend to be filled to the brim with industry experts and excited attendees, and Greater New York was no exception. We joined 8,000 exhibitors at the Javits Convention Center where we had the chance to showcase our awesome product to over 50,000 dental professionals from across the country. As the Trade Show Coordinator at Demandforce, most of my time is spent planning our events from the office, so it is especially exciting when I get the opportunity to hit the road to organize and oversee events in person.
MIS Quarterly, Vol. 11, No. 3 (Sep., 1987), pp. 369-386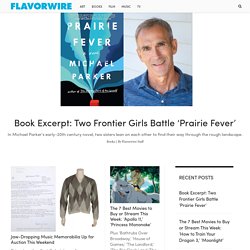 It was only a matter of time before the Cumberbatch backlash began, and it looks like Meryl Streep is coyly leading the charge. Read about that and a few more surprising things in today's links: … Read More Photographer Federico Mauro has, in a new series, again focused on the accessories of cultural icons (his former series include iconic blades, guitars, and eyewear) and the way these figures are stylishly depleted into mere synecdoche. From Willy Wonka to the Pope to Heisenberg, Mauro has, as a personal venture, compiled this series of digitally altered famous hats from his online findings.
directdaily