General Social Media Strategy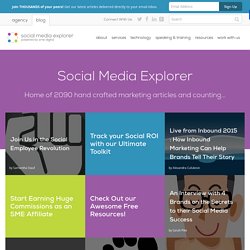 Manage Expectations or They'll Manage You What if I randomly handed you $1,000? Pretty sweet huh!
The Social Media Marketing Series is supported by Webtrends Apps, which lets you quickly create and publish Facebook, iPhone, iPad and Android apps. Learn more about it here or keep up with all Webtrends Social products by following its blog. Building any kind of team is a challenge, but pulling together the people who are going to represent your company in the social media arena is a particularly tricky task. What is the ultimate purpose of your social media team?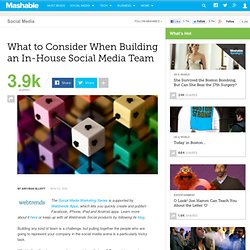 Clay McDaniel is the principal and co-founder of social media marketing agency Spring Creek Group. Find him via @springcreekgrp on Twitter. If there's one thing that keeps social media marketers up at night, it's the ever-present threat of a PR disaster. By now, every marketer is well-aware of how quickly dissatisfied consumers can turn to the social airwaves to vent about a brand. Nestle, BP, Domino's, Southwest Airlines, and many other brands have witnessed the unbridled power of social media as a platform for disgruntled consumers to rally around an anti-brand cause. You can never fully "control" what your customers say about your brand on social platforms like Facebook, Twitter, YouTube, blogs, and forums — nor would you want to.
HOW TO: Avoid a Social Media Disaster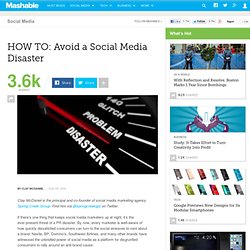 Meaghan Edelstein has gained national media attention through her blog, I Kicked Cancer's Ass, which she started to document her battle with end stage cancer. She is an attorney, the founder of the non-profit organization Spirit Jump, and the Social Media Director for Smashyn.com. Many companies, startups and well established businesses are frustrated because their social media presence isn't larger or yet benefiting their bottom line.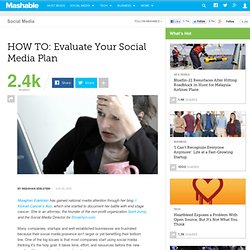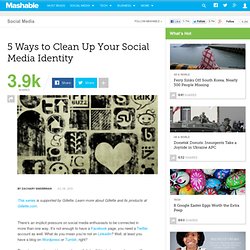 There's an implicit pressure on social media enthusiasts to be connected in more than one way. It's not enough to have a Facebook page, you need a Twitter account as well. What do you mean you're not on LinkedIn?