Places
Roadside Attractions - Weird Roadside Attractions at WomansDay.com
If you've ever gone on a road trip, chances are you've driven past a few unusual tourist attractions.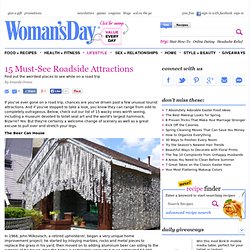 Unclaimed Baggage Center
Pamukkale – Turkey's Cotton Castle
In Turkish the name literally means Cotton Castle and it is easy to see why it was given that.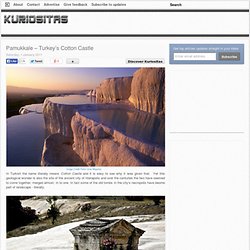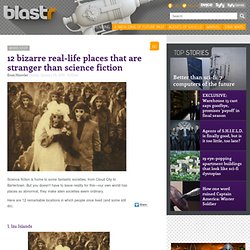 Science fiction is home to some fantastic societies, from Cloud City to Bartertown. But you doesn't have to leave reality for this—our own world has places so abnormal, they make alien societies seem ordinary. Here are 12 remarkable locations in which people once lived (and some still do). 1. Izu Islands
12 bizarre real-life places that are stranger than science fiction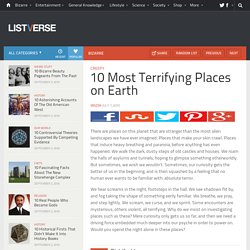 10 Most Terrifying Places on Earth
Creepy
Top 10 Interesting Ghost Towns Around The World
There are many reasons why cities are abandoned, because the economic activity that supported it has failed, or due to natural or human-caused disasters such as a flood, government action, uncontrolled lawlessness or war.
Atlas Obscura's Ten Most Popular Places for 2010