eXe Learning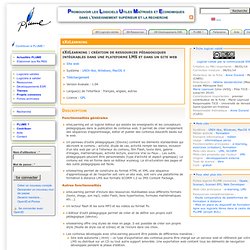 eXeLearning | Fiche logiciel PLUME
Fonctionnalités générales eXeLearning est un logiciel éditeur qui assiste les enseignants et les concepteurs pédagogiques dans la publication de contenus web.
The eXe project developed a freely available Open Source authoring application to assist teachers and academics in the publishing of web content without the need to become proficient in HTML or XML markup.
Financer le e-learning et les dispositifs mixtes: un vade-mecum | Le blog de la formation professionnelle et continue
24 octobre 2011 | Ecrit par Mathilde Bourdat | 6 Commentaires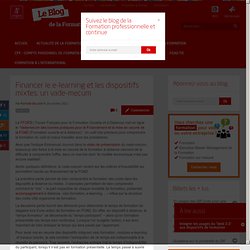 Connaissez-vous eXe Learning ? | Si loin Si proche
Tutoriel Delicious avec eXe de "Si Loin Si Proche"
Elearning example: Branching scenario
You're a US Army sergeant in Afghanistan.