News
Imlizzfriend. If you're feeling blue about writing out a check to Uncle Sam, perk right up thanks to these discounts being offered at stores and restaurants around the country.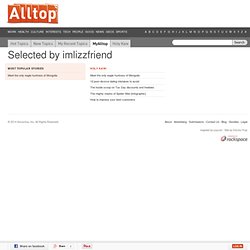 Your wallet might be a little lighter, but in this case, the private sector is willing to work with that fact. - Arby's For the fourth year in a row, customers can get a free snack-sized order of curly fries today only by visiting coupon.arbys.com/taxday for a coupon. - Boston Market Today only, get two Boston Market Tax Meal Chicken Deals for $10.40, no coupon needed. Guests receive two individual meals, each… How Lady Gaga Created a Web Marketing Spectacle for Born This Way [PICS] "The web is what you make of it," reads the parting text in Google Chrome's latest commercial featuring Lady Gaga.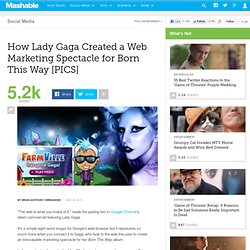 It's a simple eight-word slogan for Google's web browser but it represents so much more when you connect it to Gaga, who took to the web this year to create an inescapable marketing spectacle for her Born This Way album. In the months leading up to the May 23 album release — and even now — Gaga has paved a path for stars and brands to get inventive with the ways they use digital and social media to promote themselves and connect with fans. Profile. Tips and hints on refining your alert Your E-mail Alerts only returns stories that contain all the words you used in setting up the alert.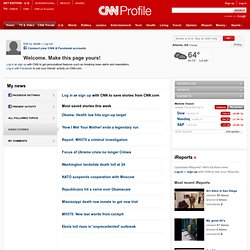 Refining or narrowing your alert is as simple as adding more words to the keywords you have already entered. The more words you type in, the more specific the results will be. Imlizzfriend.com site details. Biography.com. Imlizzfriend. Reddit: the voice of the internet -- news before it happens. My Profile. Technorati Blogs/Posts Join / Sign In / Help Home / Account / Login.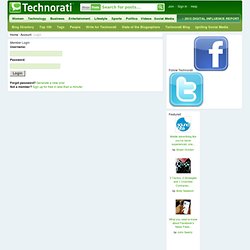 ---