Health
Human Connectome Project |  Contact. For more information on the Human Connectome Project, please contact one of the following Principal Investigators: Arthur W.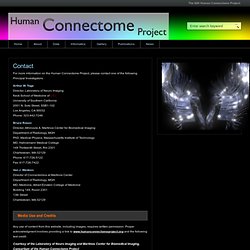 Toga Director, Laboratory of Neuro Imaging Keck School of Medicine of USC University of Southern California 2001 N. Soto Street, SSB1-102 Los Angeles, CA 90032 Phone: 323-442-7246 Bruce Rosen Director, Athinoula A. Illustrating the Brain. The comedian and filmmaker has been the smartest and funniest person in the room since he was in high school (maybe even earlier).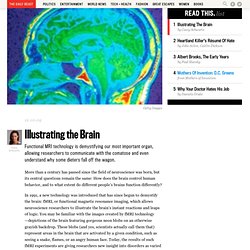 Here he's profiled just after making his first film. Albert Brooks' second album, A Star is Bought, is the best comedy record most of you have probably never heart. Untangling the brain - video | Science. Moodscope - Lift your mood with a little help from your friends. Robert Lanza, M.D.: Five Reasons You Won't Die. We've been taught we're just a collection of cells, and that we die when our bodies wear out.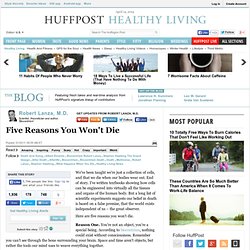 End of story. I've written textbooks showing how cells can be engineered into virtually all the tissues and organs of the human body. But a long list of scientific experiments suggests our belief in death is based on a false premise, that the world exists independent of us − the great observer. Here are five reasons you won't die. AAPM - The American Academy of Pain Management. Buy Prescription Eyeglasses Online | Mens & Womens Fashion and Designer Glasses | EyeBuyDirect.com.
Lubricants. Medical Cannabis. Sleep Apnea. Medical Care. Skin Care. Exercise. Diet.
---