Health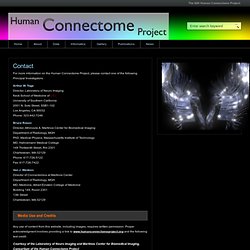 For more information on the Human Connectome Project, please contact one of the following Principal Investigators:
Human Connectome Project |  Contact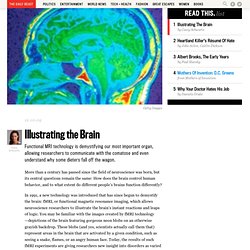 Illustrating the Brain
More than a century has passed since the field of neuroscience was born, but its central questions remain the same: How does the brain control human behavior, and to what extent do different people's brains function differently? In 1991, a new technology was introduced that has since begun to demystify the brain: fMRI, or functional magnetic resonance imaging, which allows neuroscience researchers to illustrate the brain's instant reactions and leaps of logic. You may be familiar with the images created by fMRI technology—depictions of the brain featuring gorgeous neon blobs on an otherwise grayish backdrop.
Untangling the brain - video | Science
Moodscope - Lift your mood with a little help from your friends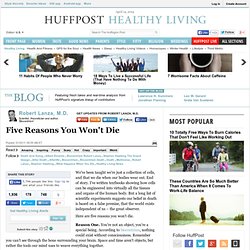 Robert Lanza, M.D.: Five Reasons You Won't Die
We've been taught we're just a collection of cells, and that we die when our bodies wear out.
AAPM - The American Academy of Pain Management
Buy Prescription Eyeglasses Online | Mens & Womens Fashion and Designer Glasses | EyeBuyDirect.com