Love
It Is Monday | Inspiring Thinking Moments Every Monday. Keaton Henson - Music & Art. Let's get flurrious. Made by colleen by colleenjordan. Mark Jenkins // Street Installations. Exklusive Video-Interviews - James Powderly. The Creators Project: So, James, how do you define your job?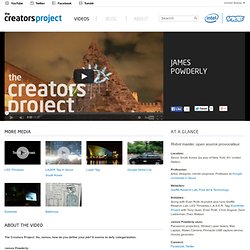 It seems to defy categorization. James Powderly: I guess I'm a designer, somewhere between an artist and an engineer. Before I Die? in NOLA ? Candy Chang. What is important to you 2011 After Candy Chang lost someone she loved, she went through a long period of grief and depression.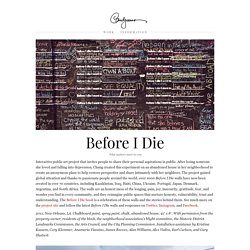 With time she felt gratitude for the time they had together and eventually she found clarity in her life by contemplating death so much. But she struggled to maintain this perspective. L'avant et l'après de peintures connues. How to make roses from maple leaves. Hand Drawings Overlapped With Reality. Tinygrow.
---