Jeux
Your World of Text. Prizee, c'est Cadeau ! ..:::YETISPORTS:::.. by chris hilgert // powered by ROOT9 MediaL. Play Little Wheel. Check your security settings Connection issues are typically caused by security settings on your network or computer.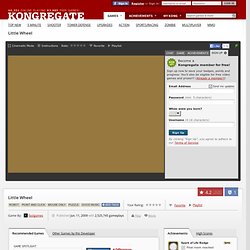 Check that your firewall or router has port 5222 open and allowing traffic. If you are on a school or office network, you may need to contact your network administrator to make the necessary changes. Is your version of Flash current? Some old versions of Flash don't work well with our new chat application. You can go to to get the newest version. Jeu à la con.
Vidéos Buzz, Jeux Flash et Images sur Koreus.com. La PhotoCabine. Catch the Cat. Icycle. Akinator the Web Genius. PHUN. Ball on a String Gam.
星探 [hoshi saga] (NEKOGAMES) Cursor*10 (NEKOGAMES)
---