Psyc
"Can't We Talk?" (condensed from: You Just Don't Understand) by Deborah Tannen A married couple was in a car when the wife turned to her husband and asked, "Would you like to stop for a coffee?" "No, thanks," he answered truthfully.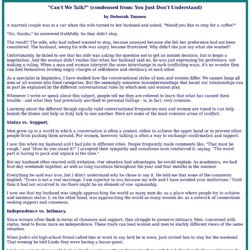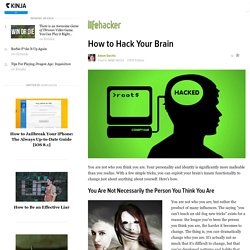 You are not who you think you are. Your personality and identity is significantly more malleable than you realize. With a few simple tricks, you can exploit your brain's innate functionality to change just about anything about yourself. Here's how.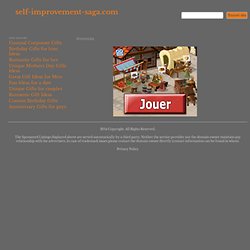 If you're married or in a serious relationship, you're no stranger to the phrase, "I love you." You can say those 3 little words to your partner one million times, but we all know that it has to be followed up with action. Showing love isn't an exact science.