Webzines et assimilés
Satan Owes Us Money
Les Notules Métalliques
CARBONIZED CELLS ' zine
fœtusfœtus
crustcake - METAL BLOG: NEWS, REVIEWS, INTERVIEWS, MP3s AND MORE
Common Day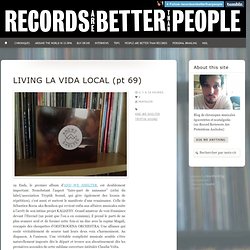 RECORDS ARE BETTER THAN PEOPLE
Je ne suis jamais contre le fait de vendre des disques. Je ne considère pas ma collection comme une entité sacrée et figée. Des skeuds, j'en achète beaucoup.
SKID ROW guitarist Dave "Snake" Sabo was interviewed on this past Monday night's (March 25) edition of the "Eddie Trunk Live" show on SiriusXM satellite radio. A couple of excerpts from the chat follow below (transcribed by BLABBERMOUTH.NET ): On the split with former SKID ROW singer Sebastian Bach : Sabo : "Basically, in all honesty, it just didn't work out anymore. It worked for awhile, and then it didn't work.
LURKER | Underground & Independent Art.
Attila the Hun
The Bone Reader
Blow The Scene - Music News, Band Interviews, Art, Concert Photos, and much more!
www.nextclues.com
Perte & Fracas
concert de IGORRR & VLADIMIR BOZAR'n' ZE SHERAF ORKESTAR le 27 avril 2013 à la salle BlackBox à Bon voyage(Nice). Les hilarants et fous Vladimir Bozar'n' Ze Sheraf Orkestar joueront le 27 Avril à NICE, au BON VOYAGE; 2, Pont René Coty (arrêt tram Pont Michel) Et peut-être avec Igorrr à la même affiche, mais pour ça, il faut que les organisateurs évaluent qui compte venir ! inscrivez vous à l'évènement ici : http://www.facebook.com/events/136296619866943/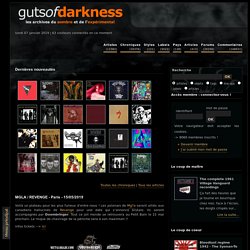 Slow End > D-day stands for Doomsday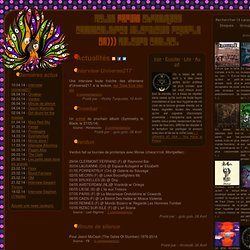 Voir · Écouter · Lire · Au pif Et vas-y que mon groupe à moi il est pachydermiquement occulte, et vas-y que le mien c'est l'utra-boue, et untel il vient tout droit du fond du marécage, et untel il est plus lovecraftien et immonde que tous ses petits copains, et moi et moi je suis ultra-gluant regarde moi, ultra-pesant, non c'est moi que je suis le plus collant le plus pégueux le plus visqueux le plus goudronneux le plus nauséeux le plus ignoblement monoxyde de carbone, et d'abord le plus fort c'est le méthane, et moi je (...) BLACK MAYONNAISE - Unseen Collaborator Hey Colossus Le huitième album du groupe "Cuckoo Live Life Like Cuckoo" sortira chez MIE music courant Avril. Tracklist et artwork ci dessous :
The Sleeping Shaman - The Heavier Than Thou Webzine
Doom-metal.com
Dr. Doom's Lair
D.F.F.D - Doom Forever Forever Doomed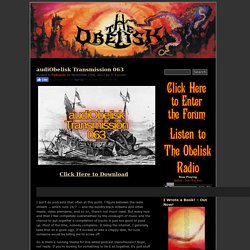 Bringing with them the diverse bill of mystic doomers Blood Ceremony , cult psych heroes White Hills , and Atlanta-based instrumental spazzoids Lazer/Wulf , Savannah, Georgia's Kylesa are starting what will most likely be a lengthy tour cycle in support of their new album, Ultraviolet . Expected May 28 on Season of Mist , Ultraviolet is Kylesa 's first record of new material since 2010′s Spiral Shadow , which saw them greatly expand their melodic reach and progressive sensibilities. As much as I've been looking forward to hearing the LP, Kylesa have always been an excellent live act, so it'll be great to catch the Ultraviolet songs in-person as well. The PR wire has info and the rather considerable list of dates:
The Obelisk