Webzines et assimilés
Satan Owes Us Money. Les Notules Métalliques. CARBONIZED CELLS ' zine. Fœtusfœtus. HEAVY MENTAL. Crustcake - METAL BLOG: NEWS, REVIEWS, INTERVIEWS, MP3s AND MORE. Common Day. RECORDS ARE BETTER THAN PEOPLE. 19 Ends, le premier album d'AND WE SHELTER, est doublement important.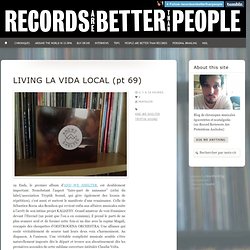 Nonobstant l'aspect "faire-part de naissance" (celui du label/association Tryptik Sound, qui gère également des locaux de répétition), c'est aussi et surtout le manifeste d'une renaissance. Celle de Sébastien Boess aka Benshon qui revient enfin aux affaires musicales suite à l'arrêt de son intime projet KALIAYEV. Home. BLABBERMOUTH.NET. Nightfall In Metal Earth : Chroniques reviews metal heavy progressif black death doom gothique. LURKER | Underground & Independent Art. Attila the Hun. CVLT Nation. The Bone Reader. Blow The Scene - Music News, Band Interviews, Art, Concert Photos, and much more! BrooklynVegan. Noise magazine. Eklektik - De Sillons en Syllabes.
Métal, Indus, Rock, Pop, Hardcore, ... |News, chroniques, MP3, Vidéos, Interviews, ...| Chronique Neige Morte - Bicephaale : "Alors que l'hiver de l'An de grâce 2014 touche à sa fin, un certain trio lyonnais persiste à se complaire dans le permafrost et la noirceur, le désordre sans retenue. [...]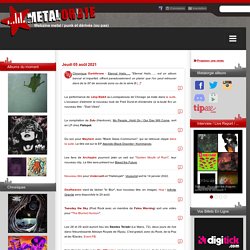 " Concours : Le Superbowl Of Hardcore Festival se déroulera le 17 mai à l'Antipode de Rennes avec Merauder, Born From Pain, Backfire, Stormcore, Get The Shot, Risk It, The Dead Man's Chest, Awol, Alea Jacta Est et Ultimhate. Face 2 Face&Knock Out Boys & 3S mettent en jeu 2 x 1 places. Pour participer rien de plus simple, il vous suffit de répondre à la question par ici. Www.nextclues.com. Perte & Fracas. XSILENCE.NET          . Le Webzine Communautaire du Rock Indépendant .
W-Fenec : Webzine Alternatif & Indépendant. [Rock Metal Indus] Le webzine des musiques sombres et expérimentales : rock, jazz, progressif, metal, electro, hardcore... HELLFEST 2014 - l'affiche (presque) complète !!!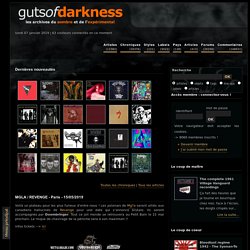 Après une première annonce, le HELLFEST révèle quasiment toute l'affiche de l'édition 2014 plus de 6 mois avant l'événement !! Pass 3 jours disponibles à 190€ et pass à la journée à 81,50€. Webzine et communauté dédié aux musiques METAL et dérivés - Since 1999. Slow End > D-day stands for Doomsday. Voir · Écouter · Lire · Au pif On a beau se dire qu'il y a des vieux potes qu'on préfère ne plus croiser, que ça vaut mieux pour tout le monde, on a beau se répéter sans cesse qu'ils sont de toute façon insortables et que leur hygiène de vie c'est de la bonne grosse merde, on a beau regretter toutes les choses qu'on est capable d'accomplir ensemble ; n'empêche que quand lesdits vieux potes reviennent de loin, voire de très loin, difficile de résister à la tentation de partager le poison avec eux et de se la coller jusq (...)GRAVES AT SEA - This Place Is Poison Interview Universe217 Une interview toute fraîche des athéniens d'Universe217 à la lecture, sur Slow End bien sûr0 commentaire(s) Posté par : -Rocky Turquoise, 10 Avril Crowbar.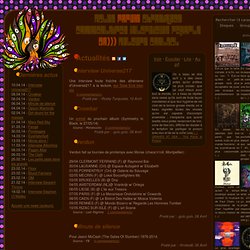 The Sleeping Shaman - The Heavier Than Thou Webzine. Doom-metal.com. Dr. Doom's Lair. D.F.F.D - Doom Forever Forever Doomed. The Obelisk. 04.11.14 — 00:08 — Thursday night/Friday morning — Hotel Mercure, Tilburg This afternoon and this morning both seem like a really, really long time ago.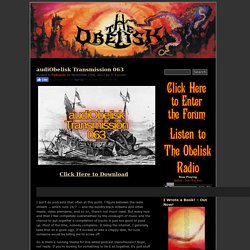 I got asked a few times today when I got into town and I couldn't seem to remember. 2009 maybe? Breakfast was two double-double espressos.
---