Recipes
5 Minute Chocolate Fudge S'mores Mug Cake. Oh hi!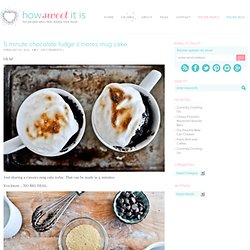 Just sharing a s'mores mug cake today. That can be made in 5 minutes. You know… NO BIG DEAL. Since you're asking, yes… I have always thought the whole "cake in a mug in a microwave" thing was sort of skeevy. Red Velvet and Strawberry Trifles with Cheesecake Filling. For the most part, Kyle and I agree on pretty much everything that comes out of our kitchen.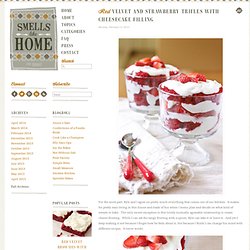 It makes for pretty easy living in this house and loads of fun when I menu plan and decide on what kind of sweets to bake. The only recent exception to this lovely mutually agreeable relationship is cream cheese frosting. While I can eat the tangy frosting with a spoon, Kyle can take it or leave it. Italian sodas. June 30, 2011 | Sweet Recipes | Comments Growing up, these Italian sodas were my favorite!!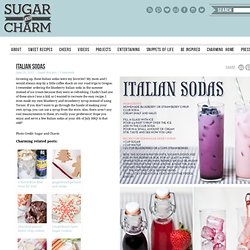 My mom and I would always stop by a little coffee shack on our road trips to Oregon. I remember ordering the blueberry Italian soda in the summer instead of ice cream because they were so refreshing. I hadn't had one of these since I was a kid, so I wanted to recreate the easy recipe. Kittencal's Easy And Delicious Ranch-Parmesan Chicken Recipe - Food.com - 200296. Homemade Baked Mozzarella Sticks. Mozzarella sticks are a delicious treat, probably one of the most popular appetizers at restaurants, and a fun party food.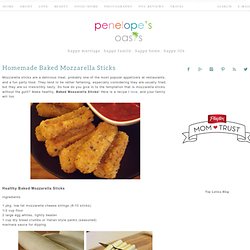 They tend to be rather fattening, especially considering they are usually fried, but they are so irresistibly tasty. So how do you give in to the temptation that is mozzarella sticks without the guilt? Make healthy, Baked Mozzarella Sticks! Here is a recipe I love, and your family will too. Bubble Up Pizza…mmm….mmm…good | blurppy. Bubble Up Pizza…mmm….mmm…good It's not too often that we post about food but then again, this is pizza so it holds a special place in our hearts…and belly.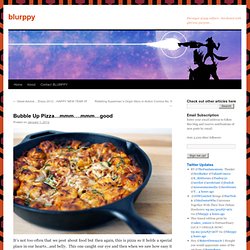 This one caught our eye and then when we saw how easy it was to make….well we were sold.
---