ihatesnowmen
Jessi Michelle
Get flash to fully experience Pearltrees
YOU ARE HERE: ROFLrazzi / RDJ Teaches U Maths Newest Cheezburger Content Share: Share on twitter Share on google_plusone_share Share on pinterest_share Share on stumbleupon Share on email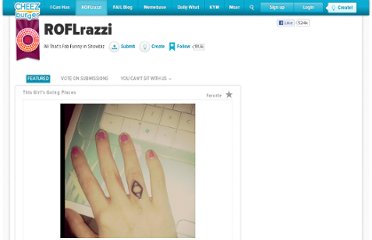 Show Newer Posts! This Girl's Going Places Favorite Tags
Thirteen Observations made by Lemony Snicket while watching Occupy Wall Street from a Discreet Distance 1. If you work hard, and become successful, it does not necessarily mean you are successful because you worked hard, just as if you are tall with long hair it doesn't mean you would be a midget if you were bald.
Download our app and get Internet Tendency optimized for your device, plus much more! ( hide this message )
Thank you for visiting the web's premier music playlist site, where you can find and listen to great music, create your own playlists, and share them with friends. We built this website to be fun and easy to use, but we know it can be hard to learn something new. In this quick tutorial we are going to help you: Learn to Navigate this Website
Non calor sed umor est qui nobis incommodat.