Android
Building Mobile Physics Games with GWT and Box2D
Android Application Development Tutorial - 1 - Download and Install the Java JDK
Android Development 101 – A tutorial Series
Introducing Android Scripting Environment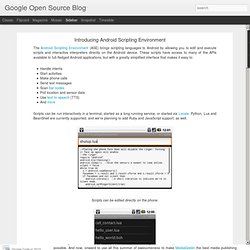 The Android Scripting Environment (ASE) brings scripting languages to Android by allowing you to edit and execute scripts and interactive interpreters directly on the Android device.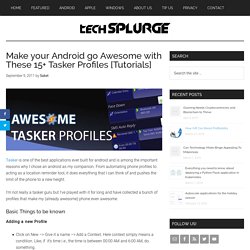 15+ Awesome Android Tasker Profiles & Tutorials
Tasker is one of the best applications ever built for android and is among the important reasons why I chose an android as my companion. From automating phone profiles to acting as a location reminder tool, it does everything that I can think of and pushes the limit of the phone to a new height. I'm not really a tasker guru but I've played with it for long and have collected a bunch of profiles that make my (already awesome) phone even awesome.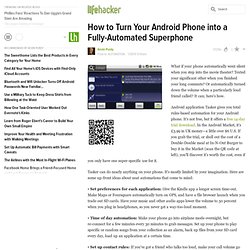 What if your phone automatically went silent when you step into the movie theater? Texted your significant other when you finished your long commute?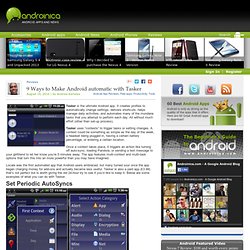 Tasker is the ultimate Android app. It creates profiles to automatically change settings, delivers shortcuts, helps manage daily activities, and automates many of the mundane tasks that you attempt to perform each day. All without much effort (other than set-up process).
9 Ways to Make Android automatic with Tasker
How to Roll Your Own "Find My iPhone" for Android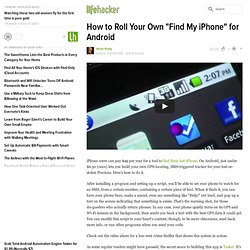 iPhone users can pay $99 per year for a tool to find their lost iPhone . On Android, just under $6.50 (once) lets you build your own GPS-locating, SMS-triggered tracker for your lost-or-stolen Precious.