Blogs
Радиостанция "Эхо Москвы" / Блоги. Pavel Baev's Blog - PRIO. Russian strategic nuclear forces. After the release of the last START data exchange in 2009 it has become rather difficult to get a good breakdown of the numbers of deployed launchers and warheads - the aggregate New START numbers leave too much room for uncertainty.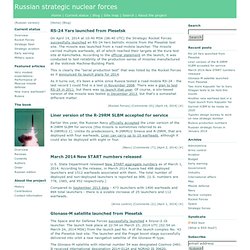 Still, it's been a while wince the last update, so it is time a new attempt to make sense of the New START numbers. According to the most recent data exchange, as of 1 September 2013 Russia had 1400 warheads associated with 473 deployed launchers. Russian Military Reform. The Power Vertical. Every time Vladimir Putin opens his mouth, the goalposts seem to move.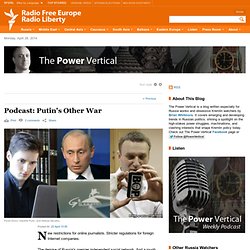 After speaking with the Kremlin leader by telephone this week, Crimean Tatar leader Mustafa Dzhemilev said Putin told him that Ukraine's 1991 independence referendum -- and therefore the subsequent breakup of the Soviet Union -- was "not really legal. " The Russian president's comment, which spread like wildfire on social media, could not be independently confirmed. Window on Eurasia. Russia: Other Points of View. Eurasia Blog - The Jamestown Foundation. Affaires étrangères. Géopolitique. Maintenant que les négociations sont bien lancées sur le dossier nucléaire iranien, le jeu diplomatique avec Téhéran s'ouvre.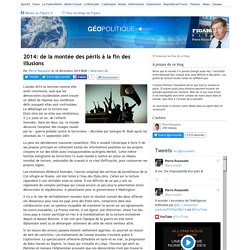 Si un accord est loin d'être acquis, la perspective d'un compromis a suffi à ouvrir les vannes. Les Occidentaux et leurs concurrents se bousculent pour bénéficier de l'accès escompté à un marché de près de 80 millions d'habitants dans un pays qui sera pour longtemps l'une des premières puissances pétrolières, avec des besoins d'investissements considérables. La semaine dernière, un cadre a été fixé à Vienne pour les discussions qui, selon l'accord intérimaire de novembre, s'étaleront jusqu'au 20 juin. Le délai sera peut-être prorogé mais cela peut aller vite. The Cable | FOREIGN POLICY.
---