Infographics
2011 was a huge year for infographic design. Large companies embraced data renderings as a business strategy like never before, whether it was to promote their brand (GE) or bolster their bottom line (the New York Times). Nowhere was that more evident than at Facebook. Timeline, the site's most ambitious redesign to date, brought the central tenet of data viz--organizing unwieldy bits and bobs into a compelling, visual narrative--to millions of people around the world. As infographics go mainstream, infographic designers grow bolder. Some of the most tantalizing projects we came across this past year stretched our understanding of what a data visualization can be: It can be a set of interactive commuter-train maps plotted not according to distance but time.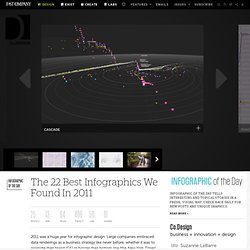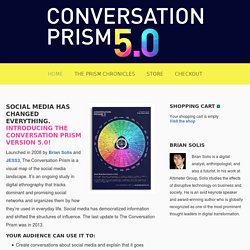 Yes, the brand new Conversation Prism is harder, better, faster, stronger…with a new look and design to boot! Order the poster now or download the digital version for free (multiple sizes available). What is The Conversation Prism?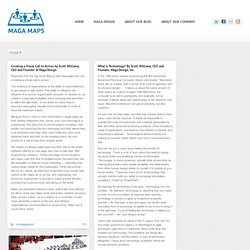 In the 1984 press release announcing the first Macintosh Advanced Personal Computer, Steve Jobs touted: "Macintosh easily fits on a desk, both in terms of its style of operation and its physical design . . . It takes up about the same amount of desk space as a piece of paper. With Macintosh, the computer is an aid to spontaneity and originality, not an obstacle. It allows ideas and relationships to be viewed in new ways. Macintosh enhances not just productivity, but also creativity."
Maga Design Blog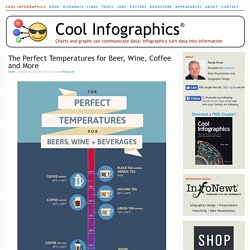 Here are 44 Simple Daily Activities To Enjoy Your Work created by OfficeVibe to help keep the motivation high and add some fun back in your work day! You might think it's a truism, but most people tend to forget this crucial fact:You should always make the effort to build good habits that will make you healthier, happier, and more productive over time.Also, when it comes to new habits, it's important to remember that these are things to do for long term changes.This infographic will give you an overview of 44 habits to improve your productivity, your health and the overall quality of your workdays. A fun infographic for Friday!
Column Five
DensityDesign is a research lab in the Design Department of the Politecnico di Milano. It focuses on the visual representation of complex social, organizational and urban phenomena read more... Activities For the second time Greenpeace UK commissioned DensityDesign an infographic, this time for a report on McKinsey's Marginal Abatement Cost Curve... more...