The C21st Learner
Digital Differentiation ~ Cool Tools for 21st Century Learners | Digital Citizenship in Schools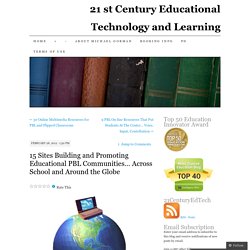 15 Sites Building and Promoting Educational PBL Communities… Across School and Around the Globe
i Rate This Welcome to the fourth in a series of PBL Mania Posts .
The world of work has changed dramatically over the past decade.
Three Skills Every 21st-Century Manager Needs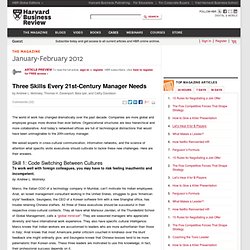 3 Must-Have Technology Tools For Your Classroom
Classrooms need more than just chalk and a few notebooks.
In honor of the recent TED Live announcement , I thought it'd be a good idea to remind you why TED rocks. Below is just a small fraction of the amazing presentations put on by the folks over at TED.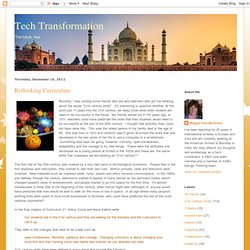 Recently I was visiting some friends who are also teachers who got me thinking about the words "21st century skills". It's interesting to question whether, at this point just 11 years into the 21st century, we really know what skills student will need to be successful in the future. My friends asked me if 100 years ago, in 1911, teachers could have predicted the skills that their students would need to be successful at the end of the 20th century.
Rethinking Curriculum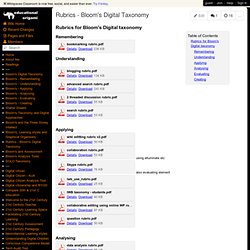 Get your Wikispaces Classroom now: the easiest way to manage your class. guest|Join|Help|Sign In Actions
Rubrics - Bloom's Digital Taxonomy
We are always talking about the ideal education should be a learner-centered setting.
Students Reflect on Their Own Learning
Culture Teaching Strategies This week, we feature the most popular posts of the year on MindShift.