Healing Arts
Kangen Water®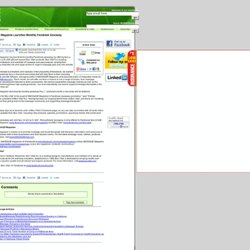 MASSAGE Magazine has launched its monthly Facebook giveaway by offering fans a chance to win a $1,000 gift card toward Bon Vital' products. Bon Vital' is a leading designer, manufacturer and marketer of massage and spa products, ranging from aromatherapy essential oils and sugar scrubs to organic massage gels and anti-cellulite cream. "We truly appreciate our readers, and because of the popularity of Facebook, we wanted to offer our Facebook fans a chance to win prizes that will help them in their everyday practice," said Jennifer Whalen, managing editor of MASSAGE Magazine and associate editor of integrated media for www.MASSAGEmag.com. "Each month, we will offer our fans a chance to win a range of prizes, from massage lubricants and educational materials to table accessories. We want to support the massage industry as well as the companies producing these high-quality products—but most importantly, we want to support massage therapists in the healing work they do."
MASSAGE Magazine Launches Monthly Facebook Giveaway
asheville reasonable price massage | sliding scale massage rates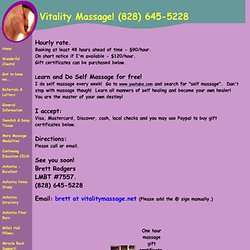 Hourly rate.Booking at least 48 hours ahead of time - $90/hour. On short notice if I'm available - $120/hour. Gift certificates can be purchased below. Learn and Do Self Massage for free!
Ayurveda Consultations, Panchakarma, Ayurvedic Day Spa Packages, Massage Asheville, NC
Blue Lotus Ayurveda Authentic Ayurveda & Panchakarma Clinic in North Carolina Allow Ayurveda to restore harmony and balance in your life, and empower you to take control of your health with a natural, common sense approach.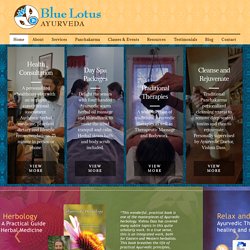 Healing Overtone (Solfeggio DNA Arpeggio & binaural beats)
Qigong w/Dao Yin & Taoist Stretching 9 Week Series: Involves 3 Levels - The GATEWAY / a Portal for Growth & Wellness (Los Angeles, CA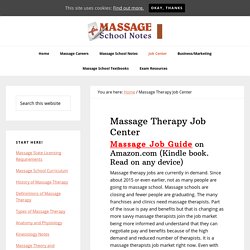 Free PDF Download!! Click the Red Link Above! Create Your Vision for your Ideal Job in Massage
Who is hiring massage therapists?
Massage Therapy Careers - Everything you need to know about becoming a successful massage therapist
Chair massage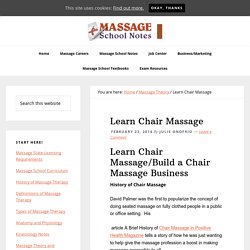 History of Chair Massage David Palmer was the first to popularize the concept of doing seated massage on fully clothed people in a public or office setting. His article A Brief History of Chair Massage in Positive Health Magazine tells a story of how he was just wanting to help give the massage profession a boost in making massage accessible to all.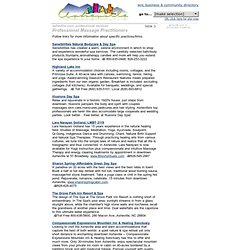 massage, asheville nc massage, asheville north carolina massage, asheville massages, asheville nc massages, asheville north carolina massages
Follow links for more information about specific practices/firms. Sensibilities Natural Bodycare & Day Spa Sensibilities has created a warm, serene environment in which to shop and experience wonderful spa services. The carefully selected bath/body products,fountains,aromatherapy candles and more will help you extend the spa experience to your home. Highland Lake Inn A variety of accommodation choices including rooms, cottages, and the Primrose Suite.
The Asheville area's reputation as a destination for spa treatments and wellness dates back centuries. One of the East Coast's only natural hot spring water sources, in Hot Springs, has been attracting visitors since its discovery in the 1700s. Its mineral waters are still known for treating a variety of ailments, including anemia, nerve conditions, heart problems and digestive issues. The railroad transformed Asheville and Buncombe County into a resort and therapeutic health center when it arrived in 1880.
Asheville Spa & Massage Directory: Destination Spas, Day Spas
Asheville Massage Therapy - Free Asheville massage gift certificate
About Stephen Opper Manual Medicine Asheville Massage, Asheville NC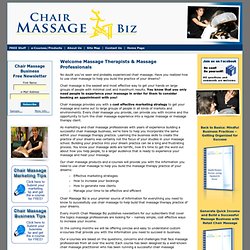 Chair massage business and marketing for your massage therapy practice
No doubt you've seen and probably experienced chair massage. Have you realized how to use chair massage to help you build the practice of your dreams? Chair massage is the easiest and most effective way to get your hands on large groups of people with minimal cost and maximum results. You know that you only need people to experience your massage in order for them to consider booking an appointment with you!
The Breath
Men's Health - Yoga - Yoga For...
1. Lotus Flower Aquatic Reflexology ($150) Sanctuary Camelback Mountain Resort and Spa, Paradise Valley, AZ One dip in the Sanctuary Spa's heated outdoor Watsu pool and you'll achieve the ultimate relaxation. As you float weightlessly for an hour, a therapist gently manipulates and stretches your body to release tension and blockages, focusing on reflex points in your hands, feet, and ears.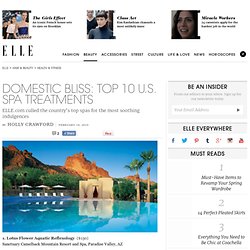 Tollie Schmidt Dream-Infused Life
The Quality Difference Water soluble, non toxic form of iodine Does not contain sodium iodine or potassium iodine that may cause thyroid irritation No alcohol The Importance of Iodine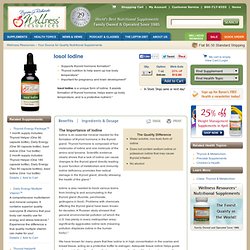 Iosol Iodine for Thyroid Nutrition and Body Temperature