Computer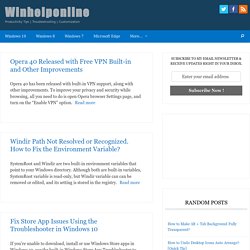 The Winhelponline Blog - Windows 7/Vista/XP Tips, Fixes and Troubleshooting
The Backup and Restore window may report "Windows Backup has not been set up" even though the manual and scheduled backup operations work correctly.
Windows 8 Forums
One of our Technibble forum members, PcTek9 , and a handful of other Technibble members have compiled a large list of CDs for various computer repair tasks. In this list, the following types of CD are available for download: Antivirus Boot CDs, Recovery Disks, Hardware Diagnostic Boot CDs, Network Testing/Monitoring, Data Recovery Boot CDs and Special Purpose CDs. Some of these are free to download, some are not.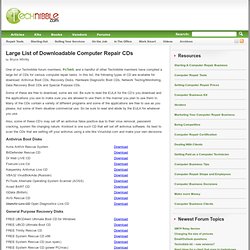 SciLor's grooveshark™.com Downloader is a tool for downloading and playing music from Grooveshark™.com. It offers several languages (such as: catalan, french, german, germanbavarian, portuguese, spanish, swedish, turkish, italian, danish, hungarian). This tool has the Tor Project included (optionally).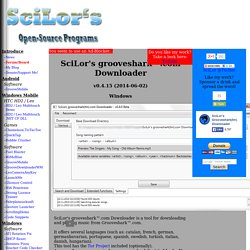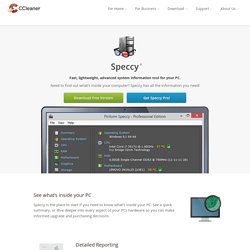 Speccy System Information
System Utilities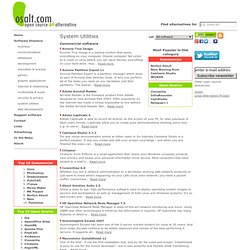 7-Zip 4.57 7-Zip is a file archiver with high compression ratio. It supports the following formats for packing/unpacking: 7z, ZIP, GZIP, BZIP2 and TAR - and the following for unpacking only: RAR, CAB, ARJ, LZH,... Read more Amanda Amanda is a network backup solution in which the Amanda server runs on a single machine on your LAN - multiple clients can then connect to backup their local data.