Aggregator
Dygest: Survey All The Hottest News Coverage in One Digest
Dygest.net is a fascinating new service that looks over hundreds of topical sources online, finds out what the hot topics are and publishes excerpts of coverage that help tell the whole story succinctly on one page. It's like Cliffs Notes for meme-tracking and it appears to work quite well. At first glance Dygest looks like the work of one more computer scientist who's trained a robot to hunt for hot links. There are a lot of those now.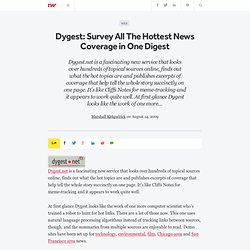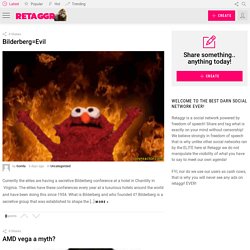 Thank you and goodnight. With a sad heart, we've decided it's time to shut down Retaggr. This will happen sometime this month (October). There are other free services (easily googleable) that will serve as suitable replacements. The key principles behind Retaggr have all moved on to other projects, and unfortunately just no longer have time to maintain what had become a labour of love. We're immensely proud of what we built, the avid following that we accumulated, and of having provided a service that many seemed to find so valuable.
This page is generated by Parallels Plesk Panel , the leading hosting automation software. You see this page because there is no Web site at this address. Create domains and set up Web hosting using Parallels Plesk Panel. For more information please contact Administrator . Parallels is a worldwide leader in virtualization and automation software that optimizes computing for consumers, businesses, and Cloud services providers across all major hardware, operating systems, and virtualization platforms.
Qitera—Where information meets