GAMING
Social network games like "Pet Society" and "FarmVille" continue to attract tens of millions of players.
What does 'video game' mean, anyway?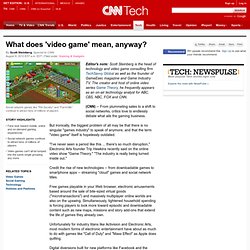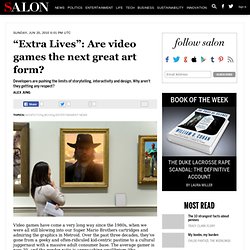 Video games have come a very long way since the 1980s, when we were all still blowing into our Super Mario Brothers cartridges and admiring the graphics in Metroid. Over the past three decades, they've gone from a geeky and often-ridiculed kid-centric pastime to a cultural juggernaut with a massive adult consumer base.
Are video games the next great art form? - Nonfiction - Salon.co
I was a fool for mentioning video games in the first place. I would never express an opinion on a movie I hadn't seen. Yet I declared as an axiom that video games can never be Art. I still believe this, but I should never have said so. Some opinions are best kept to yourself.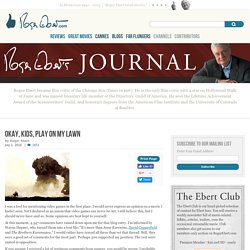 Okay, kids, play on my lawn