Energy / fuel
Wind Power Without the Blades: Big Pics
Téléchargements mobiles
Video - Breaking News Videos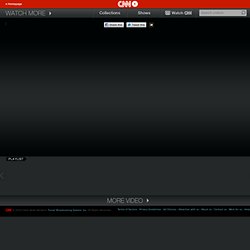 Canine combat vet guards Pentagon halls Soldier's shocking airport surprise Gay Olympian: We've come a long way WWII veteran receives special gift Gay skater thought Olympics was impossible Donor puts $3,500 ring in donation bucket W. Virginia Governor: 'It's pretty bad' Mayor: Chemical spill is like a prison Material has impacted the water supply Chemical leak contaminates water source Manchin: We'll find the culprit in spill Fed. emergency in West Va. chemical leak Chemical spill contaminates water Many without water after chemical spill GOP members gloat over Christie troubles Who is former aide Bridget Anne Kelly? New documents shed light on scandal Christie denies involvement in scandal Giuliani: Dumb political prank backfired Christie: I fired Kelly because she lied Gov. Chris Christie's style: A bully?
the future and free electricity
Ancient Aliens: The Evidence (Season 1: Episode 1/5)
WiTricity Corp. Home — Wireless Electricity Delivered Over Distance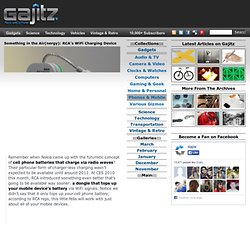 Remember when Nokia came up with the futuristic concept of cell phone batteries that charge via radio waves?
Something in the Air(nergy): RCA's WiFi Charging Device
(image via: Inhabitat ) How annoying is it to run out of cell phone power when you're nowhere near a charger?
Powerful Magic: Cell Phones Charge With Ambient Electricity
China's Green Beat - Wind Power in China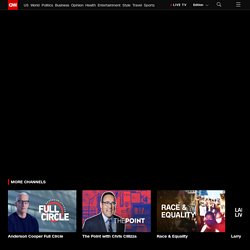 bio mass fuel
Raw video shows Schumacher accident route Venezuelan beauty queen shot dead Yao Ming fights ivory trade in China Members of Rodman's team return from trip '90 percent of us didn't know about Bae' Dennis Rodman apologizes North Korean media: Rodman's team lost Jesse Jackson defends Rodman in N.
Egyptian eco stories: biogas from kitchen scraps and environmentally friendly housing for the poor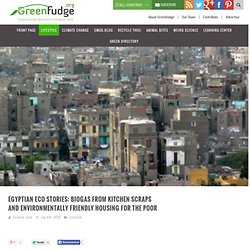 Home / Egyptian eco stories: biogas from kitchen scraps and environmentally friendly housing for the poor Cairo, Egypt, photo by mshamma (source: Flickr Creative Commons)
Slum village puts trash to good use In Kibera, a low-tech project uses trash as a resource to produce heat for cookingLocal residents use Community Cooker to prepare meals and heat waterPeople deliver all sorts of garbage in exchange for cooking time Nairobi, Kenya (CNN) -- On the outskirts of Nairobi, Kenya, mountains of trash are piling up along the dusty streets and footpaths of Africa's largest slum.
In Africa's largest slum, a cooker that turns trash into fuel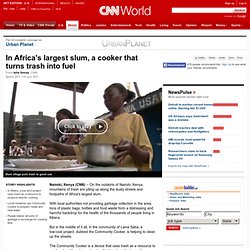 Finding a natural, renewable, eco-friendly way to power machines is the holy grail of propulsion research.
Current Technology: Ocean Bot Runs on Geothermal Energy