Appli
Champagnes G.H.Mumm & Cie. G.H.MUMM makes this site available for the Internet user's personal use, in the countries and territories in which the consumption of alcoholic beverages is legal, for persons who are legally authorised to consume alcohol.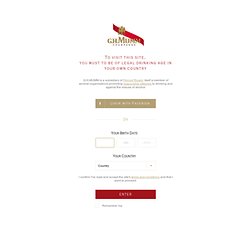 Please leave this site if you do not satisfy these conditions, or if you do not accept our usage conditions. Information that must be communicated by law: G.H. MUMM ET CIE – SOCIETE VINICOLE DE CHAMPAGNE SUCESSEUR, a public limited liability company [SA] having share capital of EUR 61,311,069.50, having its registered office in Reims, France (51100, 29 rue du Champ de Mars) is registered at the Reims Company Register, under No. Champagne Protocoles de G.H.MUMM pour l'iPhone 3GS, l'iPhone 4, l'iPhone 4S, l' iPod touch (3e génération), l'iPod touch (4e génération) et l'iPad dans l'iTunes App Store.
Description ***Pour télécharger cette application, vous devez être en âge de consommer de l'alcool, conformément à la législation en vigueur dans votre pays de résidence.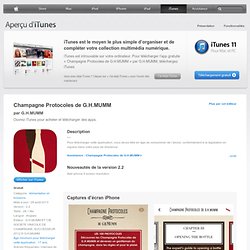 . *** Intermarché sort une application pour vous aider à choisir votre vin. Cet article est un publi-rédactionnel L'abus d'alcool est dangereux pour la santé A consommer avec modération Vous voulez savoir si l'Intermarché proche de chez vous dispose d'un vin particulier pour la Foire aux Vins (du 14 au 24 septembre) ?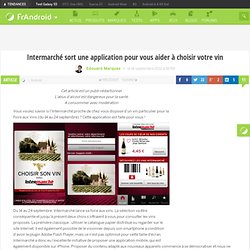 Cette application est faite pour vous !
---