Hair
I hate my long bangs. Simple Split Hair Ends Treatment with Home Remedies | YusraBlog.com. Split ends can be a bane for many women.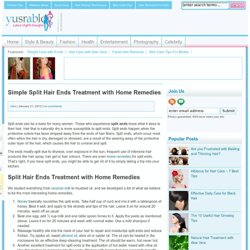 Those who experience know what it does to their hair. Hair that is naturally dry is more susceptible to split ends. Braids. Updos. Buns. How-To: Instant Hairstyles- Do Yourself. 101 Hairstyle Tutorials. Girls, because we all have our sad/bad/mad hair moments when we *desperately* wish our hair were more this or less that (insert personal hair hell here), I wanted us to have a huge list of hairstyle resources that we could turn to for ideas and inspiration.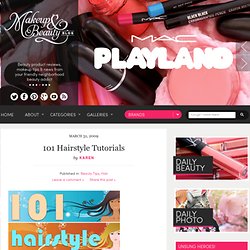 So here are 101 hairstyle tips and tutorials, each one easy to follow and well selected to help your hair go from 0-60 in the time it takes you to get ready for work. Without further ado, hair we go! Styling / Hair and Makeup Tips & Tricks. ...love Maegan: * Partial French Braid & Cascading Hair Tutorial *also known as the "Waterfall Braid" Fashion+Home+Lifestyle. I'm not the originator of this hair style but I've gotten so many requests for it, I thought I'd give it a go for you.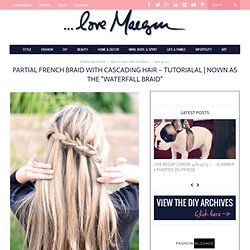 I don't know what it's called either so I haven't researched it and/or found any other tutorials for it …thus, this is my version of it, and I've dubbed it the Partial French Braid w/ Cascading Hair. The photos I've seen online show the braid a little more straight across the back of the head and mine sort of braids at an angle, similar to my side/low french braid up-do.
Favorite Way to Wear 'Em. Curling/texturizing. Hair.
---