Beauty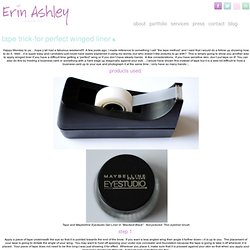 Happy Monday to ya….hope y'all had a fabulous weekend!!!
How to Thread Eyebrows
Tabletop Spinning Cosmetic Organizer by Lori Greiner
Posted by Opals Mom 03-07-13 Additional information about Opals Mom could not be loaded. Date: 03-07-13 Overall Rating
Lately, I've been watching a lot of Cosmetic Couturier lip videos. In every video she always uses the sugar scrub from LUSH. I know a lot of you probably have the same problem I do when it comes to LUSH…it's ridiculously difficult to get to one of the stores and ordering bath products online can be a bit scary.
I did my best to beat the clock, but I lost.
Though Rosy Lips and Cheeks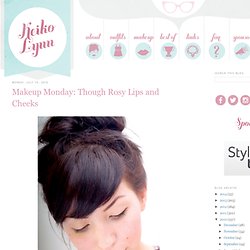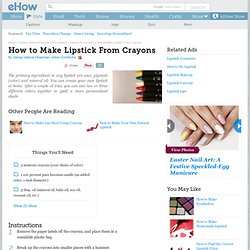 How to Make Lipstick Colors How to Make Lipstick From Crayons; What Lipstick Color Is Best for Me? Print this article; Things You'll Need.
Random things I love today