Beauty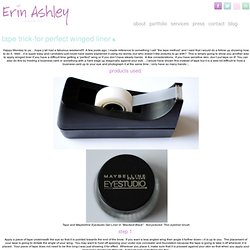 Happy Monday to ya….hope y'all had a fabulous weekend!!! A few posts ago, I made reference to something I call "the tape method" and I said that I would do a follow up showing how to do it. Well…it is super easy and I probably just could have easily explained it using my words–but who doesn't like pictures to go with? This is simply going to show you another way to apply winged liner if you have a difficult time getting a "perfect" wing or if you don't have steady hands. A few considerations: If you have sensitive skin, don't put tape on it!
How to Thread Eyebrows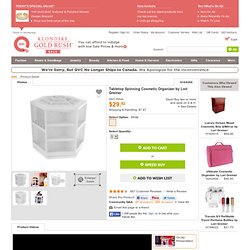 Tabletop Spinning Cosmetic Organizer by Lori Greiner
Not usual Lori Greiner quality Posted by C-Hawkette 03-31-14 Additional information about C-Hawkette could not be loaded. Date:03-31-14
Lately, I've been watching a lot of Cosmetic Couturier lip videos. In every video she always uses the sugar scrub from LUSH. I know a lot of you probably have the same problem I do when it comes to LUSH…it's ridiculously difficult to get to one of the stores and ordering bath products online can be a bit scary.
I did my best to beat the clock, but I lost. Hey, it's still Monday on the West Coast (as Michael kindly pointed out). For my third Makeup Monday, I decided to do a look that was both summery and something I've been meaning to document. Remember the look from Rebecca Minkoff's preview? Well, I'm going to show you my own version.
Though Rosy Lips and Cheeks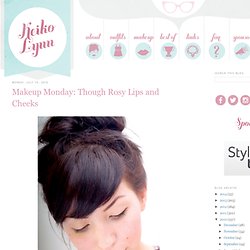 Random things I love today