Grunge
October 1, 1986 Jane's Addiction plays Club Lingerie in Hollywood, a show with several record label reps in attendance. Due to their age, Dave and Stephen were not allowed into the club except to play, so the pair spent much of the night waiting outside. During Jane's set, Perry leaves the stage, jumps on top of the bar and knocks over everyone's drinks. Dave ends up smashing his own guitar equipment.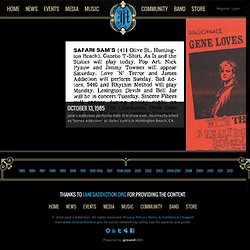 Home : Jane's Addiction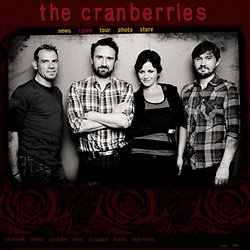 Latest News Take The Cranberries Home With You For The Holidays! It may be the end of the 2012 Tour, but you can still re-live the experience with two amazing live recordings of the Cranberries in London and Caen just in time for the holidays! These exclusive live recordings were available instantly after the show and now you can get them for convenient home delivery!
U2
Garbage.com home
The bathroom graffiti contest in honor of Record Store Day has come to a close! We had lots of great submissions and could not choose just one winner…Our TWO winners are Neil Curiel and Daniel Peoples! They will each be receiving a t-shirt and poster from the Garbage webstore AND our new 10" vinyl release, Girls Talk coming out on Record Store Day (April 19th). Thanks to everyone who made the effort to take part in this contest. Some of the submissions really made us laugh!