Sketchbooks
"How to Draw" is a collection of tutorials that will teach you everything from perspective basics to shading chrome. Never picked up a pencil before? Fear not!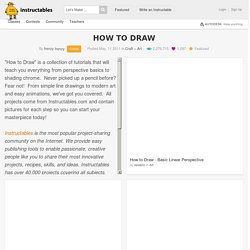 Tashi Mannox - Tibetan Calligrapher on Vimeo - StumbleUpon
Copywriter and Art director duo wanted to have a card that they can hand out to promote themselves as a team, but also wanted to have opportunity to practice their professions individually. Rethink Canada designed this Mr. Lube gift and business card that demonstrates what the service is all about.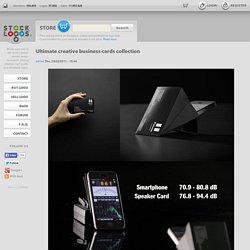 Collaboration! Two samurai (artists) are more powerful than one.
How to Doodle: Cool Mysterious Stuff [Speed Edit] Video
Hey buds!
Frank Stockton Illustration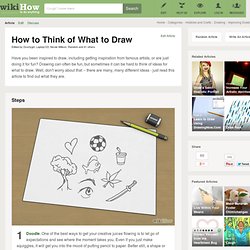 Edit Edited by Dvortygirl, Laptop123, Nicole Willson, Random and 21 others Sometimes it seems like the hardest part of drawing is facing that blank page. Here are some tips and tricks to help you think of what to draw. Edit Steps