Sketchbooks
To make all of these Instructables, download this collection of How To's as an ebook. Download » "How to Draw" is a collection of tutorials that will teach you everything from perspective basics to shading chrome.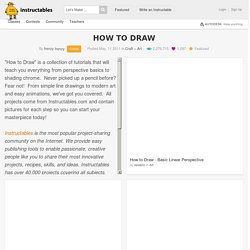 Tashi Mannox - Tibetan Calligrapher on Vimeo - StumbleUpon
Collaboration! Two samurai (artists) are more powerful than one.
How to Doodle: Cool Mysterious Stuff [Speed Edit] Video
Hey buds!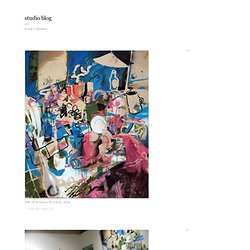 Sink, oil on canvas, 66 x 58 in., 2014 working on a lot of things at once right now. Sink, oil on canvas, 49 x 32 in., 2014 Sink, oil on canvas, 78 x 46 in., 2014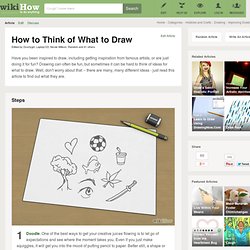 Edit Article Edited by Dvortygirl, Laptop123, Nicole Willson, Random and 41 others Have you been inspired to draw, including getting inspiration from famous artists, or are just doing it for fun? Drawing can often be fun, but sometimes it can be hard to think of ideas for what to draw. Well, don't worry about that -- there are many, many different ideas - just read this article to find out what they are.
The sketchbook is—to borrow a term from the new millenniums' popular discourse—an artist's BFF. It's a diary for the visually inclined—a place where artists can most comfortably explore their personal thoughts, work out their visual needs, practice, maintain a visual history, and hopefully create the unpolished work that will eventually lead to amazing work for the world to see. But, sometimes, when we're lucky, we get to see the process. Below are 50 beautiful sketchbook scans from 35 talented artists. Allen Sutton