Music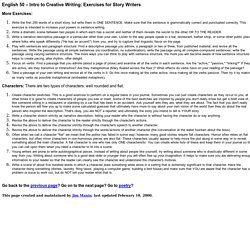 English 50 – Intro to Creative Writing: Exercises for Story Writers More Exercises: Write the first 250 words of a short story, but write them in ONE SENTENCE.
Some of these websites have a community built around them, which gives fans the opportunity to interact directly with these new talents. Here is a list of 10 free sites to discover new music. TuneGlue TuneGlue is straightforward and easy to use. Put in the name of a musical artist you like in the search bar and before you know it, you'll have a whole web of musical artists that are in one way or another, similar to the band you started with.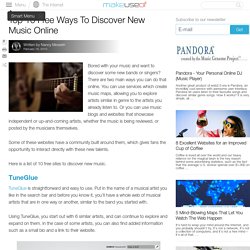 pre 2010
Best Indie Albums - motel de moka
Creating any ' best of list ' is always problematic, not only aesthetic judgement employed but also its effect. Often, a credible enough list can defeat the original point of a list, a bit like reciting unmentionable magic spell. The secret magic is broken the minute it is made public.
undomondo
Ukulele Hunt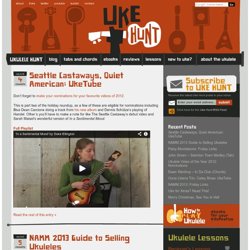 A whole lot has changed since the last time I reviewed ukulele apps in 2009. For one thing, the first iPad hadn't even been released. Since Uke Hunt has recently been given a mobile-friendly layout and it's been I thought it was about time I did an update on how I use mobile devices in my playing. If you've got any tips or great apps you use leave them in the comments.
Music - The Barnkickers