Spirituality
Lessons in Tanya is a well-lit and accessible gateway to the Tanya - the fundamental, classic work upon which all concepts of Chabad Chasidism are based. The Tanya is indispensable to an understanding of the Chasidic movement and the philosophy behind it. More importantly, it offers guidance for every facet of the day-to-day life of a Jew in his or her service to G-d. Lessons In Tanya takes the acute ideas and concepts of the Tanya and makes them readily accessible to the eager student, as it leads the reader through every paragraph and page, illuminating the mystical, often allusive, Talmudic, Kabbalistic, and Scriptural verses and concepts. It fills many gaps in what the terse Tanya text assumes to be the reader's background knowledge.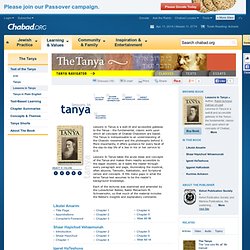 Lessons in Tanya - Contemporary Works
Dear Friend and Seeker of the Classical Golden Dawn, You live in a world shaped by women and men who sought greatness beyond the limitations of their own minds. It was their destiny to become more than merely human to become true masters over the winds of their lives.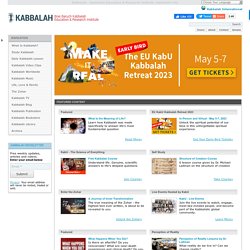 Bnei Baruch's Mission Bnei Baruch is a non-profit organization for teaching and sharing the wisdom of Kabbalah. To maintain its independence and integrity, Bnei Baruch is not supported, funded, or otherwise tied to any government, religious or political entity. Its success in disseminating the Wisdom of Kabbalah to the world is directly related to the contribution of personal time and financial support by its students.
Kabbalah, Bnei Baruch - Kabbalah Education & Research Institute
Masonería - Fraternidad 10 - Mérida, Yucatán, México
A todos los hermanos que ingresen a esta pagina os queremos dar la más fraternal bienvenida, deseando que contribuya a sus anhelos , de construir una masonería universal, basada en el más profundo conocimiento de la verdad, la amplia tolerancia, la benéfica caridad y el supremo deseo de superación personal. Ya que los avances de la tecnología en el mundo nos obliga a actualizarnos día a día, ofreciendo a los hermanos masones del mundo cibernético un espacio para que puedan investigar, intercambiar información , emitir criterios, solicitar contacto con nuestra Logia y con otras de la jurisdicción, así como con otros orientes del sureste, pero en general para realizar cualquier actividad masónica.