Garbage Collector
Oracle acquired Sun in 2010, and since that time Oracle's hardware and software engineers have worked side-by-side to build fully integrated systems and optimized solutions designed to achieve performance levels that are unmatched in the industry. Early examples include the Oracle Exadata Database Machine X2-8 , and the first Oracle Exalogic Elastic Cloud , both introduced in late 2010. During 2011, Oracle introduced the SPARC SuperCluster T4-4 , a general-purpose, engineered system with Oracle Solaris that delivered record-breaking performance on a series of enterprise benchmarks. Oracle's SPARC-based systems are some of the most scalable, reliable, and secure products available today. Sun's prized software portfolio has continued to develop as well, with new releases of Oracle Solaris , MySQL , and the recent introduction of Java 7 . Oracle invests in innovation by designing hardware and software systems that are engineered to work together.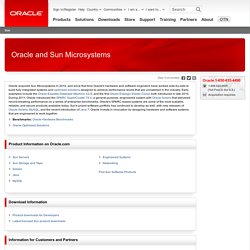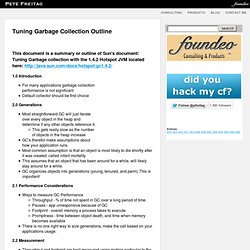 Performance Tuning Garbage Collection in Java
This document is a summary or outline of Sun's document: Tuning Garbage collection with the 1.4.2 Hotspot JVM located here: http://java.sun.com/docs/hotspot/gc1.4.2/
Garbage Collection: ConcMarkSweep vs. RMI | Webapper Blog
Abstract Use of the ConcMarkSweep garbage collector for the "tenured" generation is undesirable when RMI (Remote Method Invocation) garbage collection is occurring. Introduction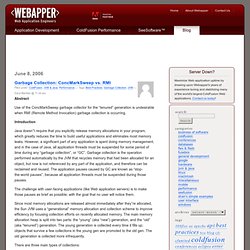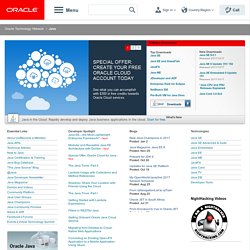 Oracle Oracle Technology Network > Java Article Why, Where, and How JavaFX Makes Sense CaptainCasa moved from Swing to JavaFX for front-end infrastructure, explaining that implementing an employee desktop front end with native technology is a valid approach and that JavaFX is a good fit.
This document describes the behavior of the Java( tm ) HotSpot ( tm ) virtual machine. This behavior is not part of the VM specification, however, and is subject to change in future releases. Moreover the behavior described here is generic behavior and will not apply to the execution of all Java applications. How is the generational collector implemented in HotSpot(tm)?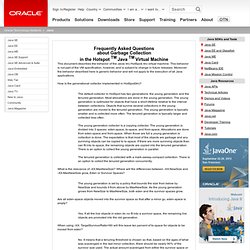 Garbage Collection - Frequently Asked Questions
Introduction The Java TM 2 Platform Standard Edition (J2SE TM platform) is used for a wide variety of applications from small applets on desktops to web services on large servers. In the J2SE platform version 1.4.2 there were four garbage collectors from which to choose but without an explicit choice by the user the serial garbage collector was always chosen.