Drug Pages
Get flash to fully experience Pearltrees
Marijuana has inspired a lot of artists to great heights.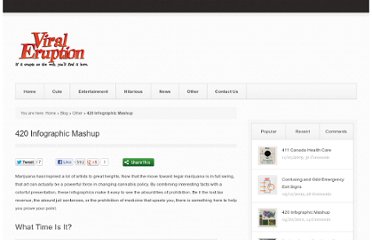 Many urban legends and misconceptions about classified drugs have been created and circulated among children and the general public, with varying degrees of veracity. These are commonly repeated by organizations which oppose all classified drug use, often causing the true effects and dangers of drugs to be misunderstood and less scrutinized. The most common subjects of such false beliefs are LSD , cannabis , and MDMA .
Hi, You've gotten some good answers already.