Common core
Common Core Teamwork Culls Content
Teams of teachers and state education department staff are working together this year on pairing digital resources with Common Core State Standards, an effort to align grade-level goals and learning expectations in clear, plain language.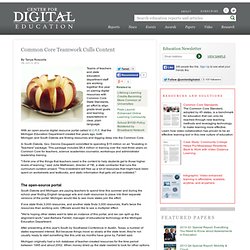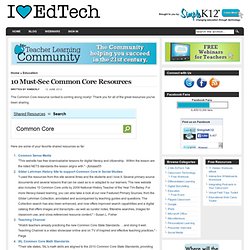 10 Must-See Common Core Resources
Home » Education
The Common Core Conversation - Common Core Conversation
Common Core State Standards Toolkit - Oregon Department of Education
Common Core State Standards for School Leaders
District Administrators | Education Northwest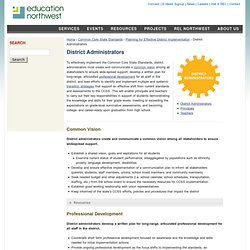 To effectively implement the Common Core State Standards, district administrators must create and communicate a common vision among all stakeholders to ensure wide-spread support; develop a written plan for long-range, articulated professional development for all staff in the district; and lead efforts to identify and implement multiple and systemic transition strategies that support an effective shift from current standards and assessments to the CCSS. This will enable principals and teachers to carry out their key responsibilities in support of students demonstrating the knowledge and skills for their grade levels, meeting or exceeding the expectations on grade-level summative assessments, and becoming college- and career-ready upon graduation from high school.
http://ecsd-fl.schoolloop.com/file/1301753123849/1301753123632/3735386303705398033.pdf
whitswiki - Common Core State Standards Resources
MagellanTech4U - Core Essentials Online Resources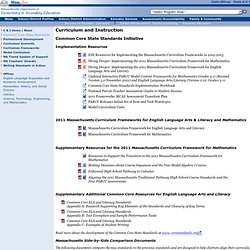 New Implementation Resources for 2012 ESE Resources for Implementing the Massachusetts Curriculum Frameworks in 2012-2013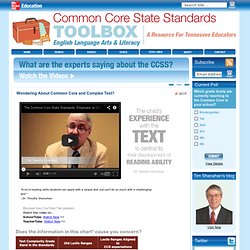 "A lot of reading skills students can apply with a simple text, but can't do so much with a challenging text.
standards based report cards
October 4, 2013 Fall Conference "Education at the Crossroads" Registration Flyer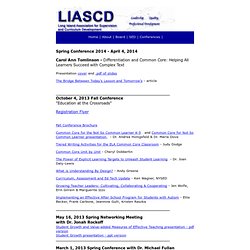 Resources and Information
Common Core State Standards
College and Career Readiness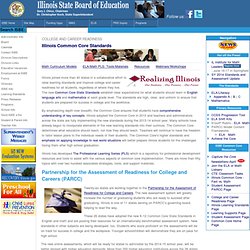 Common Core State Standards in North Carolina for Elementary ...
CCSS Modules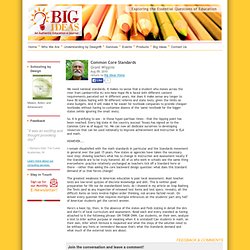 We need national standards.
Authentic Education - Common Core Standards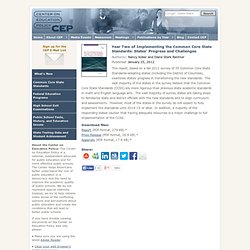 Year Two of Implementing the Common Core State Standards: States' Progress and Challenges, by Nancy Kober and Diane Stark Rentner at the Center on Education Policy
About the Center on Education Policy: The Center on Education Policy is a national, independent advocate for public education and for more effective public schools.
Webinars