French
Learn French Online for Free: Phrases, Vocabulary, Grammar, Pron. Useful Information Recordings of mp3s were done by a native speaker of French from Haute-Savoie.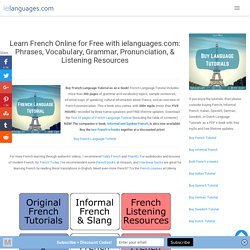 Feel free to download them for your own personal use or in other non-commercial educational settings. I encourage French teachers to use them in classes too! If you use Mozilla Firefox, I highly recommend the DownThemAll add-on to make downloading much faster and easier. For the vocabulary lists, I am making audio flashcards [French to English and English to French] with a flash mp3 player in each "card" so you can listen to the pronunciation of the words as you study. Radio France Internationale, apprendre, enseigner la langue fran.
French: Vocabulary Guide: The Body II | Body II - StumbleUpon. Le squelette le bassin la hanche le crâne la cage thoracique la côte.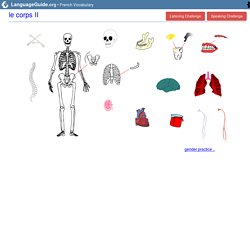 Alan Kennedys Color/Language Project - The Idiom List - StumbleUpon. Alan S.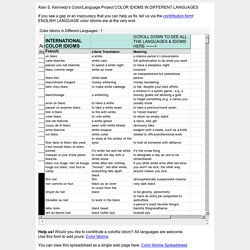 Kennedy's Color/Language Project If you see a gap or an inaccuracy that you can help us fix, tell us via the contribution form! Essential French Langauge Tools — La Belle in France - StumbleUpon. Français interactif.
---