Institutions
Balinese caste system. The Balinese caste system is a system of social organization similar to the Indian caste system.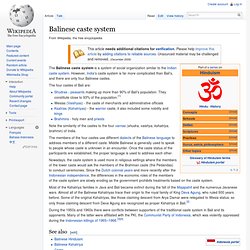 However, India's caste system is far more complicated than Bali's, and there are only four Balinese castes. The four castes of Bali are: Shudras - peasants making up more than 90% of Bali's population. History of Barbed Wire or the Thorny Fence. Life in the American West was reshaped by a series of patents for a simple tool - barbed wire - that helped ranchers tame the land.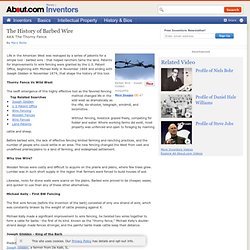 Patents for improvements to wire fencing were granted by the U.S. Patent Office, beginning with Michael Kelly in November 1868 and ending with Joseph Glidden in November 1874, that shape the history of this tool. Thorny Fence Vs Wild West. Mondragon Corporation. Mondragon cooperatives operate in accordance with Statement on the Co-operative Identity maintained by the International Co-operative Alliance.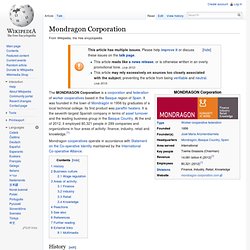 History[edit] The determining factor in the creation of the Mondragon system was the arrival in 1941 of a young Catholic priest José María Arizmendiarrieta in Mondragón, a town with a population of 7,000 that had not yet recovered from the Spanish Civil War: poverty, hunger, exile and tension.[2] In 1943, Arizmendiarrieta established a technical college that became a training ground for generations of managers, engineers and skilled labour for local companies, and primarily for the co-operatives.[3]
Co-op Principles - National Cooperative Business Association. Association Services Pat Brownell Sterner, Chief Operating Officer Click Here To Email Pat 202-638-6222 Bryan Munson, Director, Membership Click Here To Email Bryan 202.442.2318 Tom Decker, Director, Cooperative Development Click Here To Email Tom 202.442.2318 The National Cooperative Business Association CLUSA (NCBA CLUSA) represents a cross-sector co-op community of 29,000 businesses that control over $3 trillion in assets.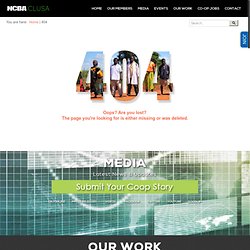 We unite co-ops by promoting the cooperative business model, driving cross-sector collaboration, and being the national 'voice' for cooperatives to raise the profile of co-ops everywhere.
---