Web design
okapi JS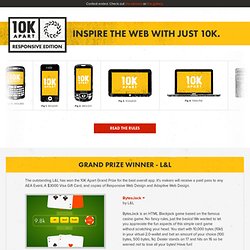 The outstanding L&L has won the 10K Apart Grand Prize for the best overall app. It's makers will receive a paid pass to any AEA Event, A $3000 Visa Gift Card, and copies of Responsive Web Design and Adaptive Web Design. BytesJack by L&L
Smashing Post - Resource Gallery for Web Designer and Developers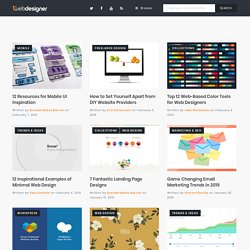 HTML5 Introduction – What is HTML5 Capable of, Features, and Resources After analyzing our new focus here at 1WD, which basically is teaching new, young, designers about web design and helping them improve their skills and to start in the business, we realized that we really need to go as deep as possible into the basics. And while we covered many of these already, two basic things are still missing from the website, and these two are in-depth introductions and discussions about HTML5 and CSS. Therefore it is one of my assignments for the next period to teach you about these two technologies and, after this, to create several tutorials for you. So in the next two to three months, I will cover aspects of front-end web design, basic coding and tutorials about them.
For our first inspirational list of 2014 we decided to gather examples of white type in web design. I'm always browsing css galleries and other sites to find nice things to show here, and I noticed that a lot of sites use the dark/colorful background white type combo. This is why I decided to dedicate a list to it. Whether you are using a beautiful background image, a texture, or even a big video, overlaying white type can create a very dramatic effect.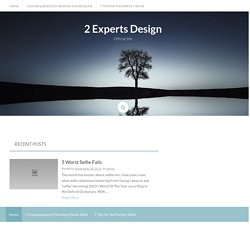 30 Best Examples of CMS Websites CMS or Content Management Systems is web application software that is used for hosting websites in the easiest way. Developers with little knowhow and understanding about coding and programming language can use the CMS for launching attractive looking website with advanced features.
When it comes to writing, what works on TV or in print doesn't necessarily work on the Web. Stories that begin with an anecdotal lead may send online readers clicking away, if they can't figure out quickly what the story is about. Many broadcast journalists have taken to rewriting their stories for the Web by simply adding a new top in traditional print style.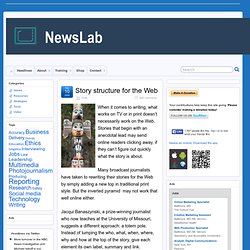 Story structure for the Web | NewsLab
GRAFIKEA I DIGITAL ENTERTAINMENT
Having developed smaller projects using Objective-C/iOS I learned there are many benefits and drawbacks to native applications. HTML5 mobile web apps provide a quicker all-around experience for any mobile device – and even regular desktop monitors. This means you don't need approval from a marketplace or app store and you can publish online right away. There are certainly some drawbacks, namely that you can't access default libraries found in the Android/iOS SDKs. But if your application can work better running on a website then you should consider the possibilities. In this article I hope to present tips for new designers who may wish to attempt building their own HTML/CSS/JS web application from scratch.