Web design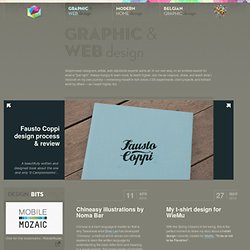 Another year has just past and the music collection has been expanded.
okapi JS
Smashing Post - Resource Gallery for Web Designer and Developers
When it comes to writing, what works on TV or in print doesn't necessarily work on the Web. Stories that begin with an anecdotal lead may send online readers clicking away, if they can't figure out quickly what the story is about. Many broadcast journalists have taken to rewriting their stories for the Web by simply adding a new top in traditional print style.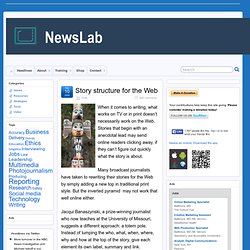 Story structure for the Web | NewsLab
GRAFIKEA I DIGITAL ENTERTAINMENT