Vintage
Hendrick's Curiositorium. Bar Aurora. 1950s Art > The Retro Graphics Archive. Retro clipart, retro clip art, clip art, food clipart, sports cl. Celebration Of Vintage and Retro Design - Smashing Magazine. Advertisement Retro and vintage designs are often considered as being outdated, looking old, unattractive and dull.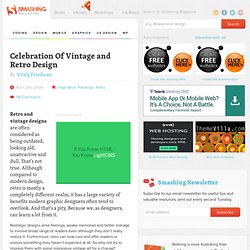 That's not true. Although compared to modern design, retro is mostly a completely different realm, it has a large variety of benefits modern graphic designers often tend to overlook. And that's a pity. Because we, as designers, can learn a lot from it. Retro bazaar. Vintage War Posters. Vintage War Posters (5 votes, average: 4.80 out of 5) Loading ...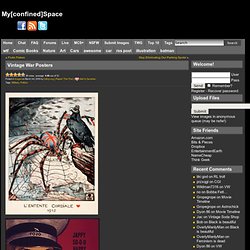 Posted in Images on March 3rd, 2009 by CathyLong | Report This Post | ALT/1977: WE ARE NOT TIME TRAVELERS on the Behance Network.
---