Graphix
In this post I'm going to focus on several Photoshop shortcuts that I tend to use more often than others. Sure I could sit here and spell out every single shortcut available, but why reinvent the wheel? Here is a list of 10 of my favorite and most used Photoshop shortcuts delivered to you via Mr. Stickman.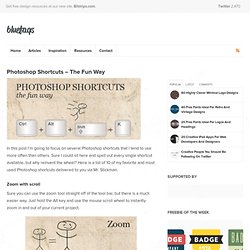 From Sketch to Vector
Here's a way to turn your doodle or sketch into a clean vector. 1. First, choose your doodle or sketch.
GraphicRiver
Digital Image Magazine