eBooks
Osprey Publishing - Military History Books. Stuff to read! Audio books & Text to speech. Languages & writing. Book Gadgets » Written Word. Christmas is just days away, and all shoppers (be them last-minute or other) can use a little three-days-to-go inspiration.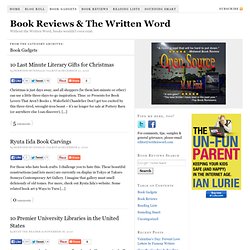 Thus: 10 Presents for Book Lovers That Aren't Books 1. Wakefield Chandelier Don't get too excited by this three-tired, wrought-iron beaut – it's no longer for sale at Pottery Barn (or anywhere else I can discover). [...] For those who hate book crafts. I challenge you to hate this. These beautiful constructions (and lots more) are currently on display in Tokyo at Takuro Someya Contemporary Art Gallery. Magazine free ebooks review rapidshare, megaupload. Enquête 2014 sur Mozilla Firefox - Vendredi, 25 Avril 2014 Question : 1 sur 4 De quel sexe êtes-vous ?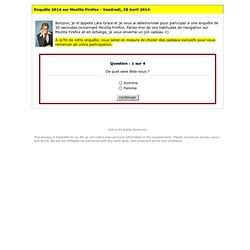 Question : 2 sur 4 À partir d'où utilisez-vous Mozilla Firefox ?
FR
NL. Manga. Literature cloud. Google Books.
---