Examples of Learning tech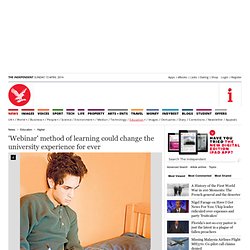 'Webinar' method of learning could change the university experience for ever - Higher, Education
This is a webinar, and the delays to it caused by dodgy broadband here or there seem to add to our sense of togetherness rather than detract from it, whether we are in an office in Haiti, a tent in Darfur or lying on a bed in Oxford.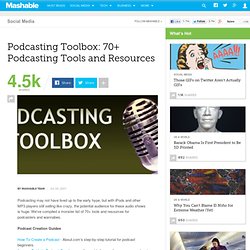 Podcasting may not have lived up to the early hype, but with iPods and other MP3 players still selling like crazy, the potential audience for these audio shows is huge. We've compiled a monster list of 70+ tools and resources for podcasters and wannabes. How To Create a Podcast – About.com's step-by-step tutorial for podcast beginners.
There are a lot of consumer/consumption oriented iPad apps out there, but I thought it would be fun to put together a suite of apps that enable creation and production. These choices are limited to the programs I have had time to play with and investigate (or that I've been curious enough to buy). I'm sure there may be lots of similar / better alternatives available so please let me know about them.
My iPad Creativity Suite - The Constructivist Toolkit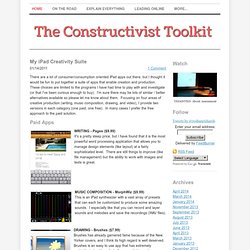 Moving Images: Case Study: Video Assist at the University of Nottingham
22 November 2010Last updated at 12:01 GMT A picture, the old adage goes, is worth 1,000 words.
Diagrams that changed the world