PDF en ligne open source
PagePrincipale
Bienvenue sur ce site qui sera notre point de mise en commun tout au long de la formation "Coop-tic : Animer un projet ou un réseau collaboratif" Pour commencer, explorer l'étape 1 puis le module 1 ... et le module 2 Le projet "Coop-tic" s'inscrit dans le cadre d'un projet européen TOI Léonardo da Vinci.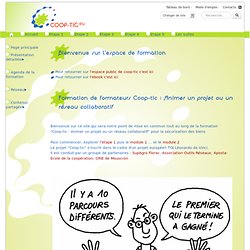 How To Create Your Own Personal Document Viewer (Like Scribd or Google Books)
Overview Like most people, I have a large number of personal documents in a variety of formats (PDF, Excel, Word, RTF, PowerPoint, etc.). For the typical user, organizing these documents in a 'My Documents' folder and having MS Office/Open Office/Adobe Acrobat installed simply gets the job done. However, I've been looking for some sort of "Web 2.0″ solution to view my documents while I'm on the go.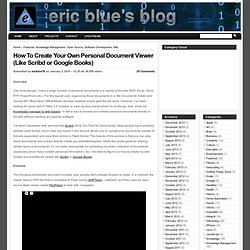 MZ3-Downloads - MegaZine3
Télécharger SWFtools gratuitement | CommentCaMarche
SWF Tools est une collection d'outils libres de manipulation et de création de fichiers flash (SWF) écrits par Rainer Böhme et Matthias Kramm. Fonctionnalités PDF2SWF : Un convertisseur de PDF vers SWF. Il génère une frame par page du fichier PDF. Le SWF ainsi créé contient des textes formattés, des tableaux, formules, etc. SWFCombine : Un outil pour insérer des fichiers SWFs dans des conteneurs SWF (Wrapper SWFs /Templates) .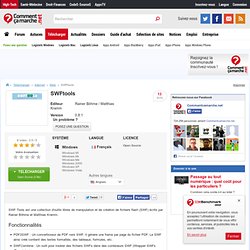 So here it is, the beta version of my Flex Book component.
Flex book component (beta) : Ruben's blog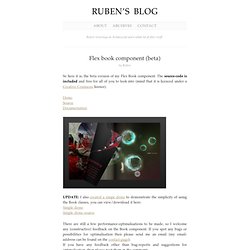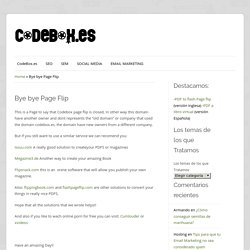 Important: Known issues In the upload field is broken. We're fixing this is a new version of the application.
unnamed pearl
FlipBooks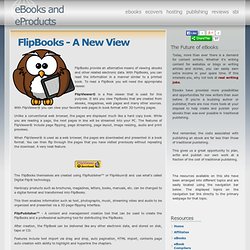 FlipBooks provide an alternative means of viewing ebooks and other related electronic data. With FlipBooks, you can read the information in a manner similar to a printed book. To read a FlipBook you will need the appropriate viewer.
Convert PDF into 3D interactive page-turning publications -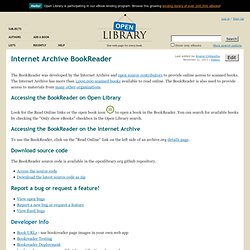 Internet Archive BookReader
The BookReader was developed by the Internet Archive and open source contributors to provide online access to scanned books. The Internet Archive has more than 1,000,000 scanned books available to read online. The BookReader is also used to provide access to materials from many other organizations .