Bookmarks
El Centro de Entrenamiento Empresarial CEEM Es un centro de Educación empresarial con 8 años de experiencia en el sector educativo y de negocios, cuya misión básica es la generación de soluciones estratégicas y estructurales, a las diversas problemáticas del empresario pyme, a través de entrenadores y tutores, que le generan un mejor nivel de productividad y competitividad, que a su vez permita la solidez, viabilidad y la sostenibilidad de las empresas en el tiempo. Con nuestra metodología educativa de trabajo, acompañamos y dirigimos al empresario, hacia la generación del cambio en todas aquellas áreas críticas, que necesiten soluciones radicales y muy prácticas.
Centro de Entrenamiento Empresarial - CEEM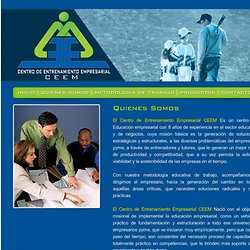 Paginación de resultados con JQuery, PHP y JSON
Node.js - Desarrollo
Como ver, crear y editar XML y HTML en PHP con DomDocument | Skamasle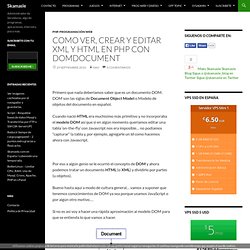 Primero que nada deberíamos saber que es un documento DOM. DOM son las siglas de Document Object Model o Modelo de objetos del documento en español. Cuando nació HTML era muchísimo más primitivo y no incorporaba el modelo DOM así que si en algún momento queríamos editar una tabla 'on-the-fly' con Javascript nos era imposible… no podíamos "capturar" la tabla y, por ejemplo, agregarle un td como hacemos ahora con Javascript.
Bien, después de haberme atrasado casi un mes y en vista de que es un tema difícil de encontrar en la red, voy a hacer un microtutorial sobre cómo modificar un documento XML usando PHP5.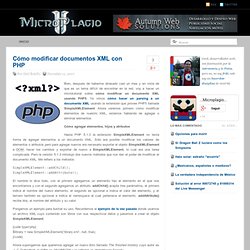 Cómo modificar documentos XML con PHP » …Microplagio…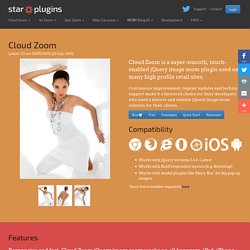 Cloud Zoom is a popular fly-out jQuery image zoom plugin used on many high profile retail sites. Continuous improvement, regular updates and technical support make it a favoured choice for busy developers who need a mature and reliable jQuery image zoom solution for their clients. New 'hover intent' feature allows for completely unobtrusive zooming for site visitors using mice or touch-pads.
Home / CSS3 Previews / Background-size
Background-size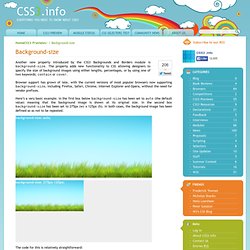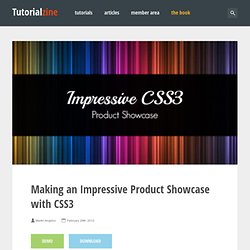 Making an Impressive Product Showcase with CSS3
Martin Angelov
DannyDiablo
Last Saturday I went to the movies to watch Wall Street Money Never Sleeps.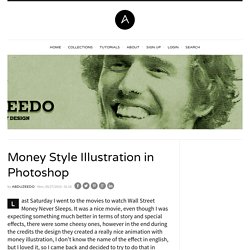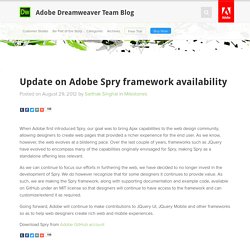 When Adobe first introduced Spry, our goal was to bring Ajax capabilities to the web design community, allowing designers to create web pages that provided a richer experience for the end user. As we know, however, the web evolves at a blistering pace.
mmm... Ajax!
Nulla facilisi. Nam massa dolor, gravida nec, luctus vitae, tristique vel, arcu. Suspendisse rutrum.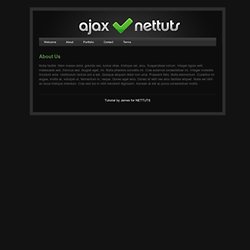 OK, so today i tried to use jQuery (and plain JavaScript) to automate the process of copying to clipboard which you all know can be easily done by right click > copy or by pressing CTRL+C.
jQuery Copy to Clipboard 4 Options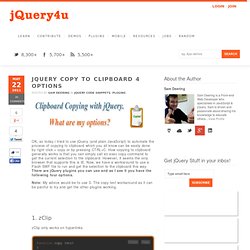 Here is a compilation of 47 jaw-dropping CSS3 animation demos.
Envíar Email con PHP
Una de los problemas mas comunes en el desarrollo de un sistema web es el envío de correos, esto se puede hacer con la función mail() que permite enviar email de forma sencilla. La función mail() viene por defecto instalada en PHP y no necesita ninguna instalación adicional.
Descarga de Guías - Maestros del Web
35 ejemplos de sitios web que utilizan HTML5
Como comentamos en el artículo "11 tendencias de diseño web para 2011" se espera que este sea el año en el que se produzca el uso intensivo de CSS3 y HTML5. El buzz alrededor de las nuevas características y posibilidades del nuevo estándar de HTML sigue en aumento y, pensamos que seguirá así. En este artículo incluimos la colección de referencias a sitios web desarrollados en HTML5 realizada por WDL para buscar la inspiración en próximos proyectos de diseño web.
Fine Goods ❧ A hypertext boutique featuring fine goods crafted by Rogie King
How to use RGBA() in IE • CSS & (X)HTML
How to use RGBA() in IE The modern browsers all have rgba(), giving you a semi-transparent background colour while keeping the foreground elements (text, images) fully opaque. But if you want to use that in your design, what about IE?
Optimizar URLs con .htaccess para hacer SEO básico
[FWnF] Dragon Ball Kai (67/98) [Blu-ray Rip] [1080p] :: ~ Fujiwara no Fansub ~
cc_mono_icon_set icons | Icon Search Engine | 11
wpzoom_developer_icon_set icons
Free PSDs & Resources for Web Designers by Orman Clark - Part 2
Tutorial de .htaccess | En Español
Python en la web con Django (VI): web de administración
Capítulo 1: Introducción a Symfony 2
All-In-One Cufon | Premium WordPress Themes
Installation – Sublime SFTP – wbond