Crafts
A Dress A Day
For Easter I made papier-mache polka dotted eggs. I created them using small water balloons and tissue paper then I filled them with candy and toys and sealed them shut.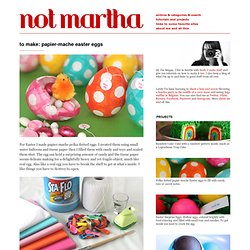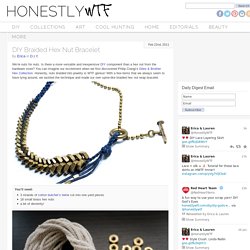 We're nuts for nuts.
DIY Hex Bolt Bracelet | contagious.inspiration
Homemade & Happy | Creativity, Simple Living & Other Good Things
Scription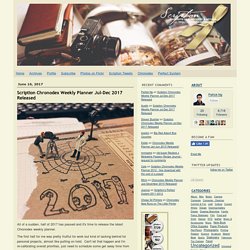 It is time for the release of the next 6 months' worth of Chronodex! In 2011, my family received thousands of prayers for my father's condition, it was a lot of positive and calming energy and I still appreciate many of your kind messages to this date. Chronodex as a creative tool was shared to make a difference in traditional and limiting grid-style scheduling.