Crafts
A Dress A Day. Papier-mache easter eggs. For Easter I made papier-mache polka dotted eggs.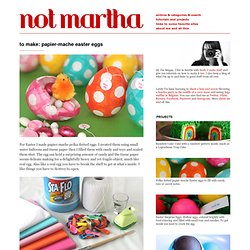 I created them using small water balloons and tissue paper then I filled them with candy and toys and sealed them shut. The egg can hold a surprising amount of candy and the tissue paper seems delicate making for a delightfully heavy and yet fragile object, much like real egg. Also like a real egg you have to break the shell to get at what's inside. I like things you have to destroy to open. You'll need: DIY Braided Hex Nut Bracelet. We're nuts for nuts.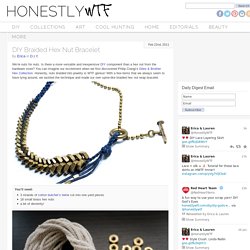 Is there a more versatile and inexpensive DIY component than a hex nut from the hardware store? You can imagine our excitement when we first discovered Philip Crangi's Giles & Brother Hex Collection. Honestly, nuts braided into jewelry is WTF genius! With a few items that we always seem to have lying around, we tackled the technique and made our own spine-like braided hex nut wrap bracelet. DIY Hex Bolt Bracelet | contagious.inspiration. Oh Happy Day! Homemade & Happy | Creativity, Simple Living & Other Good Things.
Knitting/crochet
Sewing. Quilling. Scription. It is time for the release of the next 6 months' worth of Chronodex!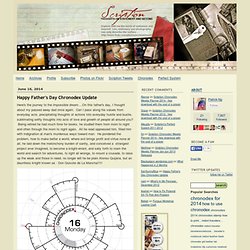 In 2011, my family received thousands of prayers for my father's condition, it was a lot of positive and calming energy and I still appreciate many of your kind messages to this date. Chronodex as a creative tool was shared to make a difference in traditional and limiting grid-style scheduling. It was also shared to elevate positive energy for myself and my family. This time my wife needs your prayers, tomorrow she will go through an operation as the first battle against breast cancer, there will be a series of followup treatments I hope it will pass like a breeze.
---