Retailers
Global Retail Merchandise Buyers
American Purchasing Society - Purchasing Management, Purchasing Courses, Purchasing Certification
The American Purchasing Society is a professional association of buyers and purchasing managers and was the first organization to establish certification for buyers and purchasing professionals. Join thousands of buyers, purchasing management, and other procurement professionals who are members. Obtain the benefits of up-to-date information about the purchasing profession, and get purchasing training from highly qualified instructors. Earn professional purchasing certification.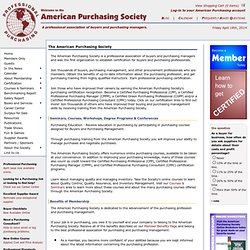 Move Over, 'American Idol': Walmart's the Next Reality Giant | News
Bed Bath & Beyond Vendor Support Site
Buy WestPoint Home at Kohl's, Walmart, Sears, Kmart, Amazon.com
Bed Bath & Beyond Procurement - Farmingdale, NY, 11735 - Citysearch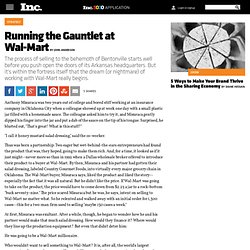 Running the Gauntlet at Wal-Mart, Sales Strategies and Techniques Article - Inc. Article
Anthony Misuraca was two years out of college and bored stiff working at an insurance company in Oklahoma City when a colleague showed up at work one day with a small plastic jar filled with a homemade sauce. The colleague asked him to try it, and Misuraca gently dipped his finger into the jar and put a dab of the sauce on the tip of his tongue. Surprised, he blurted out, "That's great! What is this stuff?"
Selling Your Products to Retailers
Have you ever tried to contact a Major Retailer to ask for a Buyer's name? I can almost guarantee that they wouldn't share this information with you! Major Retailers rarely share Buyer's contact information which can be very frustrating when trying to become a vendor for their stores. So how do you get access to a Major Retail Buyer's contact information? Enclosed are a few tips, tricks and strategies to help you get started.