Retailers
iGoogle. Retail Global Sourcing & Buying. Global Retail Merchandise Buyers. American Purchasing Society - Purchasing Management, Purchasing Courses, Purchasing Certification. Move Over, 'American Idol': Walmart's the Next Reality Giant | News. Bed Bath & Beyond Vendor Support Site. Buy WestPoint Home at Kohl's, Walmart, Sears, Kmart, Amazon.com. Bed Bath & Beyond Procurement - Farmingdale, NY, 11735 - Citysearch. Running the Gauntlet at Wal-Mart, Sales Strategies and Techniques Article - Inc. Article. Anthony Misuraca was two years out of college and bored stiff working at an insurance company in Oklahoma City when a colleague showed up at work one day with a small plastic jar filled with a homemade sauce.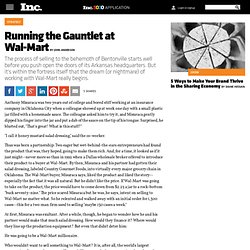 The colleague asked him to try it, and Misuraca gently dipped his finger into the jar and put a dab of the sauce on the tip of his tongue. Surprised, he blurted out, "That's great! What is this stuff? " Selling Your Products to Retailers. Have you ever tried to contact a Major Retailer to ask for a Buyer's name?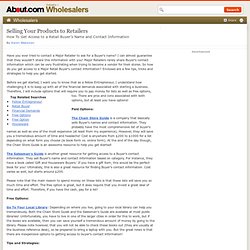 I can almost guarantee that they wouldn't share this information with you! Major Retailers rarely share Buyer's contact information which can be very frustrating when trying to become a vendor for their stores. So how do you get access to a Major Retail Buyer's contact information? Enclosed are a few tips, tricks and strategies to help you get started.
---